The Staggered Eyelet for the Large Gauge Loom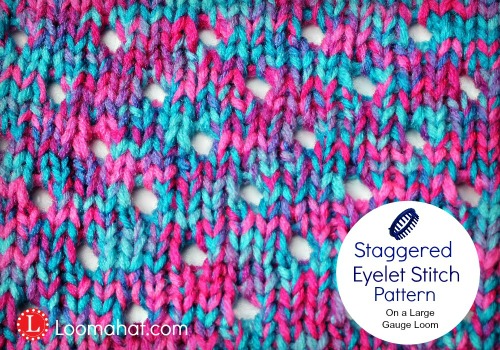 A great stitch for blankets, dish cloths and to add embellishment with strings and ribbon. I have wanted to add this to several patterns but it would work with my large gauge looms, until now. I was able to find a way to tweak the pattern so that it would work with my favorite looms.
Below is the basic pattern and a video to help the visual learner.