Kalie Kreischer a New Loom Knitting Designer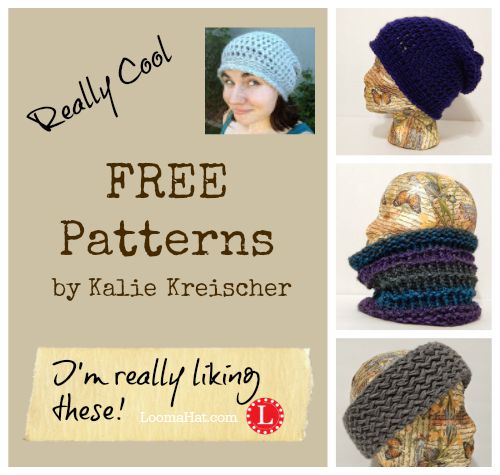 Joanna Brandt introduced me to a new loom knitting designer, Kalie Kreischer. I'm really glad she did because now I get to introduce her to you  and give you the opportunity to get some cool FREE patterns. They're simple, well written and Kalie likes to add lots of pictures. I LOVE pictures!
I thank Kalie for her generosity and I wish her great success in the future. We're a small community compared to needle knitters but I think we can manage to make some noise for Kalie. Please take a minute to leave a comment for this brand new designer . Woo Hoo  Kalie !