Rib Stitch Napkin Holder Pattern Video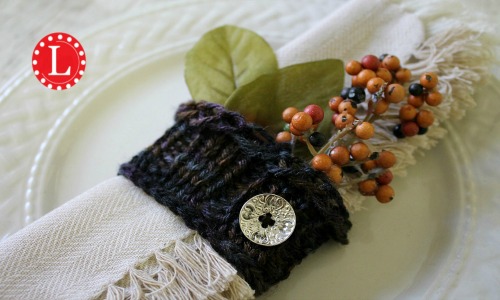 The Rib Stitch napkin holder is part 3 of the table setting series. Recently I posted the Rib Stitch Flower and completed the Tiny Pumpkin pattern. I'm very excited about this project because like the other recent patterns you can make this one with just a little bit of yarn and just a little bit of time. It's perfect for personal use and for gift giving, for a new homeowner, a ladies group or party favor.
The pattern is available for purchase but the it's very simple and the video is enough for the average person to complete the project. I do suggest watching the video from the start to the end where I give a few cool suggestions.