Bernat Viva in Rust is Warm and Beautiful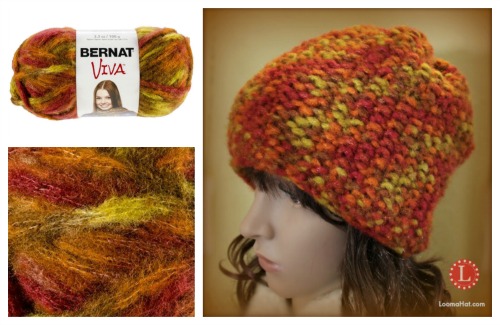 While on a dangerous trip through the yarn aisle in Walmart I found the perfect yarn for an EASY Thanksgiving slouchy hat. I picked it for the colors only to find out all the other awesome features of this yarn. The Bernat Viva in Rust is lovely.
Then I figured that as long as I tell you about the yarn I should give you the easy slouchy pattern. But lets start with the yarn.