Best Loom for Beginners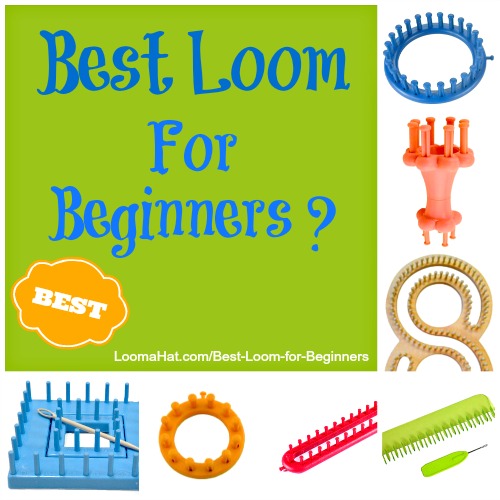 There is such a large array of knitting looms to choose from these days that it can make your head spin, twice. A lot of brands with all kinds of colors, different materials for the bass and for the pegs, several different shapes, sizes and prices. Does it really matter what you choose? Well in all honesty any loom can be used to learn the basics of loom knitting but in my opinion there is only one " Best Loom for Beginners ", that is the TRUE Beginner. The one picking up the loom for the first time.
Please keep in mind as you read this article, that this is only an opinion and not the gospel. Feel free to disagree with me nicely in the comment section. I'm O.K. with that because I promise that if you stick with me long enough here on Loomahat.com we will agree on something eventually. Now back to the subject …
When I had to choose a loom for my first set of students I thought of several requirements that had to be met.  It needed to be the right size for small and large hands since I had a multi-generational group that included a range from 8 – 60 years. Of course it had to be inexpensive, light-weight, easy to learn, close to fail-proof and quickly produce a usable product on the first try. After all this is the microwave age no one wants to wait to long for anything.