Textured Tiles Stitch on the Knitting Loom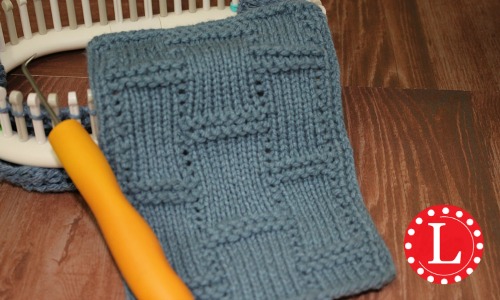 Textured tiles is another great unisex stitch pattern. I seriously intend to use it for a nice manly scarf. I believe it looks bold and elegant on any wearable. But my first project will be a washcloth. Stay tuned for that pattern.
I also like the fact that you're only using the knit and purl. Nothing elaborate or complicated. Keep in mind that like many of my stitch patterns it works best with a solid colored yarn and a small gauge loom.