Knit Stitch on a Loom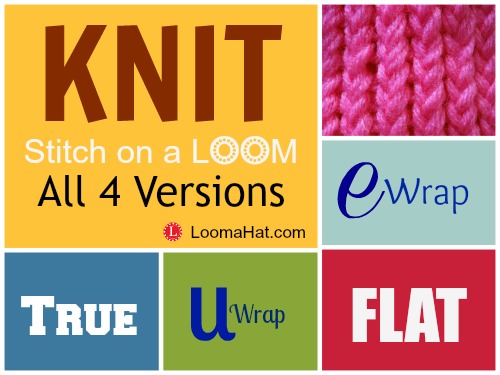 When a loom knitting pattern says Knit Stitch it doesn't always mean what you think it does. That I know of there are 4 versions of this ever-present stitch. I believe most of us have a default Knit Stitch that we always use unless someone says other wise. The problem is that although they all carry the same name they are done differently and the wrong choice can have a dramatic effect on the look and size of your knitted fabric.
So what does a loom knitter do when the pattern only says to Knit?