Locking Stitch Markers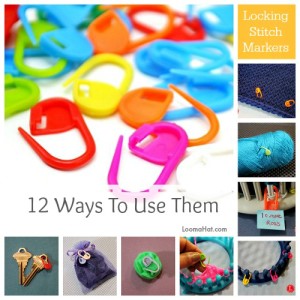 Just as the name implies, their main use to mark your stitches. But let me tell you that not only are Locking Stitch Markers Super cheap but very useful.  Always an essential part of my tool kit for every knitting project I make.
I first saw them at Joann's during one of their clearance sales. I might have paid $2 – $3 for a little pack of 20. Now I know that I can get like 100 of them for that price or even less on Amazon and eBay
. Never knew they even existed. Boy, was I missing out.
Now I use them to find the end of my yarn, in place of cable needles and to make my finished project removable just to name a few. Let me list a more things you can do with them.