Everything You Need to Loom Knit for Under $25.00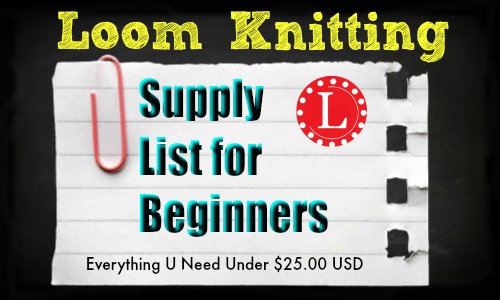 Several of my followers have asked me to give them a supply list for loom knitting beginners. I having been answering these friends one by one. Since then I've come to the conclusion that even those that have knit for a bit might find this information useful.
Too many people start off with what I consider to be the wrong looms for beginners and even for advanced beginners. Below is a list of the top 5 tools you must have for under $25.00.