How to Make Tiny Dolls on a Circular Loom Video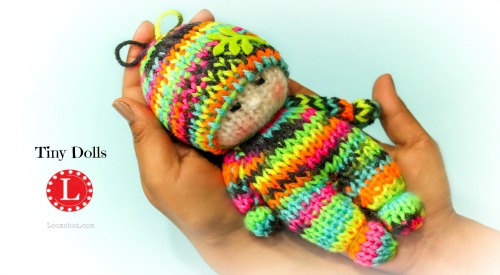 I wanted to make Waldorf inspired Tiny Dolls for a long time. I kept putting off sitting down to actually design the pattern and film the video. Well the time has arrived. This is the first in a series of dolls. It's one of those projects that I really enjoy doing and I hope you guys enjoy making.
This particular written pattern is NOT being made available here on site for free but if you follow the step by step video below you will have enough information to complete your project.
To Purchase a Downloadable PDF: Click HERE
Consider Joining Patreon . For as little as $2 get all patterns posted each month and for higher $5 pledge you also get the downloadable video. To join Patreon: Click HERE ( Read More )…