Knifty Knitter
Knifty Knitter products are getting harder to find. My local Wal-Mart and my favorite craft store no longer stock them. It would seem a waste of time to do a product review. But it isn't. Luckily, if you have a computer and access to the internet your market place is global. Amazon and eBay
give you GREAT deals.
I say luckily because I believe these looms to be superior to most of the commercially available and reasonably priced looms. You do have to compare apples with apples. So when I say other looms I am comparing them to the products made by, Darice, Boye and Martha Stewart.
Knifty Knitter – Name Recognition is Valuable
The name Knifty Knitter is almost synonyms with loom knitting. Some people don't even know that there are more loom manufacturers or that in some countries people make their own looms.This product is well-known and loved. There are even die-hard knitters that refuse to use any other brand. Owning a product that a lot of people like and use means that information is easy to find and it's in great abundance.
Social media is full of Knifty Knitter users, me included, that are more than happy to tell you all they know about knitting with out needles thanks to this great product.
Not Just Hats and Scarves
To many people have the misconception that these looms are only good for making hats and scarves. Not true by a long shot. Let me introduce you to Sonia. She makes BEAUTIFUL shirts and sweaters. Note that not all of it is winter ware.
On an average she uses two different sizes of looms. One for the collar and another for the body of the sweater. I asked her about her looms when I interviewed for LoomaHat.com. She uses Knifty Knittter almost exclusively. Her other brand of choice is the Darice Looms. I most say that I agree with both of her choices.
To Read more about Sonia and her designs and her somewhat patterns, Click Here
The Construction – Best of All
Of all the looms that I mentioned above, the Knifty Knitter has the best plastic. It is heavier and more solid. I have a loom that has been in use for over four years and I haven't broken a peg yet. I make many different projects with very tight wrapping and still those little soldiers stand tall and never bend nor break. I have great appreciation for that fact.
But if one ever happens to break would you believe these folks also have replacement parts.
I actually got these to use with patterns that have more than one stitch. Like high-end stitch markers. For example if I have to knit and purl within the same row I will use the original color to knit and replace the pegs where I have to purl with these white pegs. Helps to keep me on track….  Love these guys. Note: I have only bought the large and they fit ALL my looms.
For a Complete Product Review : Click Here
The Gauge – Could be Better
The gauge is the spacing between pegs. Some of the other looms do better in this area. The Darice brand of looms is just a bit smaller and even that slightly smaller gauge creates a better looking stitch pattern.  Martha Stewart allows you to customize your gauge which is great just not a deal breaker for me.
Why is gauge important? It's the difference between a nice tight stitch and holes in your project. But you must consider the fact that this is not a major issue because there are ways around that problem.The large gauge in the Knifty Knitter is why I use two strands of worsted weight yarn when knitting most of my projects.
For Exact Gauge Information for the Knifty Knitter and other Brands: Click Here
The Variety of Looms and Other Merchandise
Aside from the common round loom you will find a few other specialized looms that are useful in unique projects.  All come with the yarn needle and yarn hook included when you buy them.
.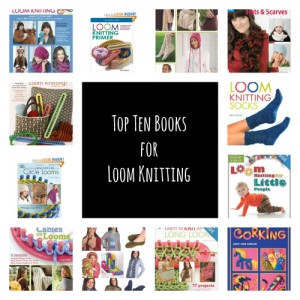 Lots of Books with a Focus on Knifty Knitter Looms
There is a healthy library of Loom knitting books with a focus on the Knifty Knitter. You won't find that abundance for the Authentic Knitting Board Loom or the Martha Stewart Looms.
In fact with the latter you can not use these books or the thousands of Free Patterns on the web.The gauge is different. Unless you have been loom knitting for a long time it's hard for you compensate for this difficulty. What makes it a uniquely cool and flexible loom is what makes it a troublesome product.
Some of My Favorite Loom Books
For the Knifty Knitter World According to Amazon: Click Here
.
.
Knifty Knitter –
The FREE Patterns
Again, almost everyone, if not every single person who loom knits knows Knifty Knitter and has designed a pattern that works with this product.
That means that for those folks that bought Martha Stewart the waterfall of patterns available for Knifty Knitter don't work well. There is a lot of tweaking going on in order get the gauge somewhat right.
This issue alone is why I keep spares of these looms. FREE Patterns is a great phrase for any form of knitting.
.
For a List of FREE Patterns: Click Here
 .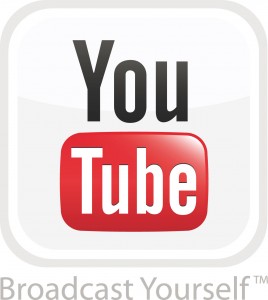 Lots of Videos on YouTube
There are so many FREE loom knitting tutorials on YouTube where the instructor uses the Knifty Knitter brand or one that is VERY compatible. It's with an almost 99% certainty that most projects and patterns you find online can be made with this brand of looms.
It's the easiest method of learning new techniques, stitches and cool and unique patterns. Like a personal at home teacher for loom knitting. I love YouTube and use it regularly. You should too.
For My YouTube Loom Knitting Channel: Click Here
.
.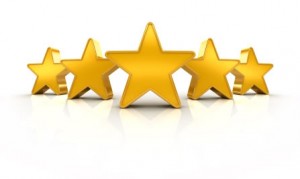 In Conclusion – 5 Star Ratting !
I love these looms. I prefer a finer gauge but that's not major deal for me because I have learned how to work around it. I wish I could find them at the corner store but there's always Amazon.
Bottom-line is they help get the job done for a good price and for a long time.
Loom Size / Hat Size
Size Chart is based on Averages. The information is only a recommendation. Please use your own judgement in the final decision.

Note: Rows are based on 1 strand of Yarn and No Brim. For a Brim you would need to add another 6 - 18 rows depending on the recipient, because to make the brim you fold the knitting in half.

1 inch = 2.54 centimeters

Hat Recipient

Avg Head
Circumference

Loom Size

Hat Length

Number
of Rows

AG Doll
11 in / 27 cm
Sm 24 Pegs
4 in
20
Preemie
12 in / 30 cm
Sm 24 Pegs
4 - 5 in
20-25
Newborn
14 in / 36 cm
Sm 24 Pegs
5 - 6 1/2 in
25-30
Toddler
18 in / 46 cm
Mdm 31 Pegs
7 in
34-37
Tweens & Teens
22 in / 56 cm
Lrg 36 Pegs
8 in
38-40
Women & Lean Men
22 in / 56 cm
Lrg 36 Pegs
8 - 9 in
38-40
Lrg Women & Men
24 in / 61 cm
X-Lrg 41 Pegs
9 -10 in
40-45
==========================================================================


Tagged: knifty knitter, looms