Doll Hair Technique Quick Video Tutorial
I love big hair on my dolls, in fact the puffier the better. If you're like me then I have a great video tutorial for you. It's quick and easy just 5 minutes and you're off to make your knit doll look fabulous.
By the way,  this is an excellent way to recycle yarn scarps. First you use some to stuff the doll then use the rest for awesome wild hair.  I love it when nothing is wasted.
Note that you don't need any experience and you can do this any knit doll new or previously knitted. One thing I do want you to keep in mind is that although the video is quick the project is not. Personally I found the task therapeutic.
Big Hair Supplies Needed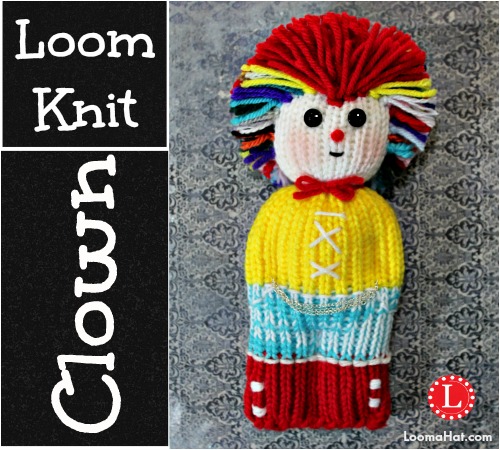 Your have the option to leave the strands like Wholly the Comfort Doll Clown on the picture above or to unravel the strands for a puffier look like Coco in the feature picture. The puffier look does require that you use a multi-ply type of yarn. I usually use Red Heart Super Saver or Caron Simply Soft depending on the look I'm trying to achieve or the recipient. Simply Soft really is much softer and has a bit of a sheen that I think gives the doll a more upscale look. Either way both brands of yarn are 4-ply.
Yarn: Should be 2-ply or 4-ply
Hook: Crochet hook 
Scissors: Sharp Micro Tip 
Doll Patterns: Wholly, Coco (Coming Soon)
Big Hair for Your Doll Video
This video is mostly on how to add the hair, to cut it just think about how you cut a pom-pom into shape. I have an oldy but goody on how to do that: Click HERE
To SUBSCRIBE: Click HERE
To SUPPORT: Click HERE
To SHOP: Click HERE
Remember that your questions and comments are valued – leave those in the comment section below.

The ads below are generated by Google and are not a LoomaHat.com endorsement. They are here to help cover cost of this website.
Check it out – you might get something you've Always wanted.
.




Tagged: crochet braid, crochet hair, doll hair, dolls