Amigurumi Dolls
Amigurumi dolls are everywhere. Funny name, beautiful artwork. I have looked for some loom knitting patterns to try. Not much luck.
As usual there were hundreds available for free under knitting and crocheting. I found one pattern which was part of a book you needed to buy and the other one was too complicated.
I found an easier way… This is Part 1 (sorry)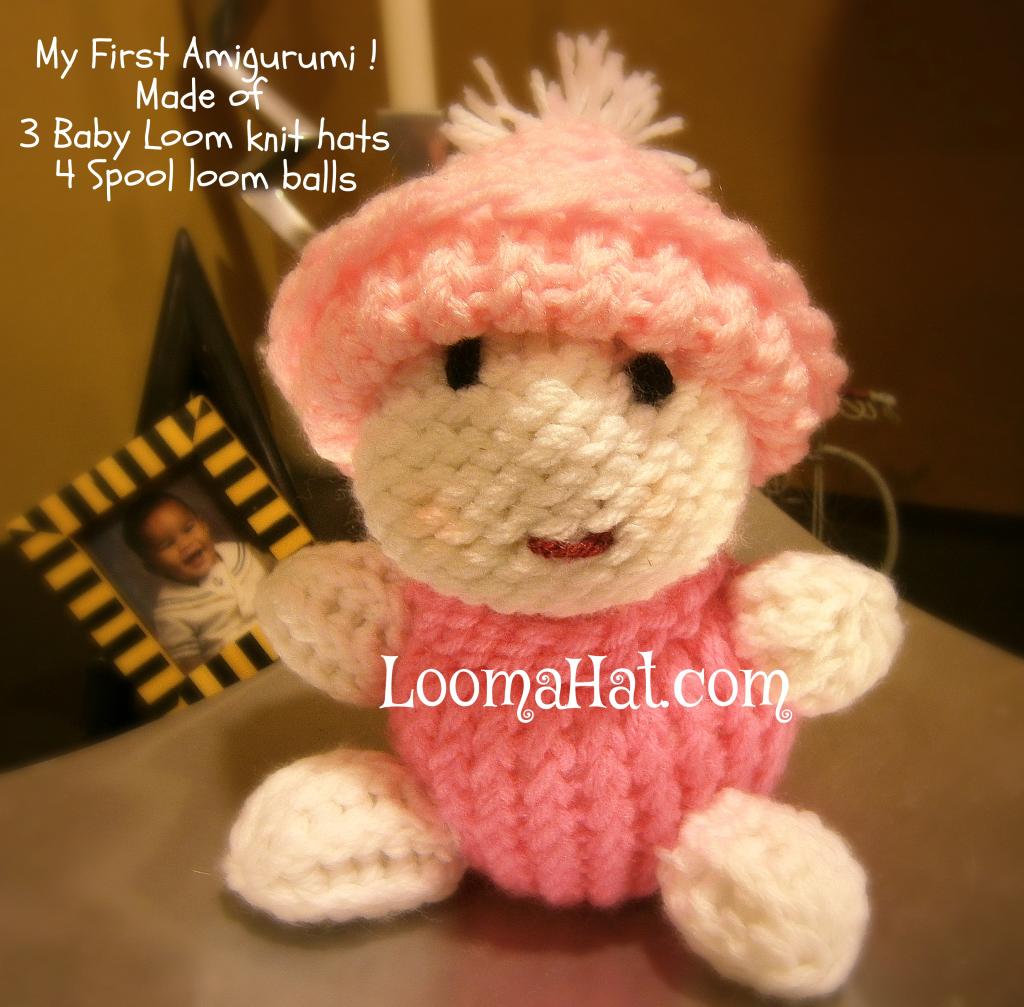 You Need Two Types of Looms – 24-peg Loom and a Spool or Flower Loom for arms and legs.
The Baby Hat is Step One – VERY EASY
In order to make the Amigurumi dolls the easy way you must first know how to make a baby hat. This is the easiest loom knit project you could ever imagine. They're made with the small 24-peg loom.
This little hat has no brim and you only need to know how to wrap yarn around pegs, scoop the loop over the peg and close the top when you have gone around enough times.
For instructions: Click Here
The Half-way Loom Knit Amigurumi Dolls
My first attempt to make a doll was my Ball Dolly. I thought she was pretty cute.
I've been told that she too is an Amigurumi. So maybe the other once were not my first. I know that she doesn't have a face. When I made this doll I couldn't figure out how to do it. Now I can that that it's ok because this is a common feature in Amigurumi Dolls.
This is the next step and it includes a video and picture tutorial.
Part 2 to Follow Shortly
Heads up – the hands and feet are made on the spool loom. I basically make 4 tiny hats – fill them with poly fill and sew them on.
*** Free Pattern to Come – Shortly I Hope ***
Leave a few words in the Comment Section and click the subscribe to comment. When part 2 is ready I will comment that I have finished the post and you will get an email to let you know it's been updated.
=====================================================================================
Tagged: amigurumi, baby, crafts, dolls, loom knitting, loomkknitting, toy, yarn