Awareness Ribbon Meaning for Cancer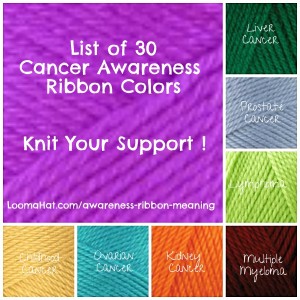 Here is a list of Awareness Ribbon Meaning in alphabetical order by the type of Cancer.  I didn't know that this even existed. Until now, I was only aware of the pink and purple ribbons.
After my post about Knitting Rays of Hope I wanted to do more research about knitting for cancer patients. This seemed like a good place to start.
I was thinking about a dozen colors or so, but no, how about 30. Each one representing a different type of cancer. I can't explain it but this information was heavy on my heart. With every color I added I pictured a family in pain. If we could cut just one color – Lavender would be my first choice, it represents All Cancers.
First a Link – A Great Place for FREE Cancer Hat / Chemo Cap Male and Female Patterns
Knots of Love Has an Awesome List of Hat Patterns for Cancer Patients – Including Male Hats
Cancer Patients have a few requirements for their hats that make them work best for them.
The Yarn:
Should be Soft – with no wool and the hat be longer to cover more. KnotsofLove.org recommendations Caron Simply Soft and Bernat Pipsqueak soft yarn. Below are just a few of their recommended patterns. You can download the patterns in PDF format and then pick the yarn color according to the list.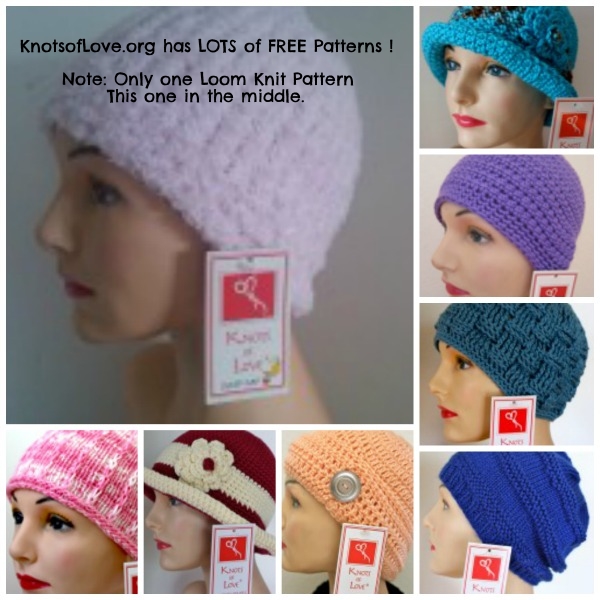 Cancer Awareness Ribbon Meaning In Alphabetical Order from Left to Right
More FREE Patterns
The Looomahat.com Chemo Cap – For Pattern: Click Here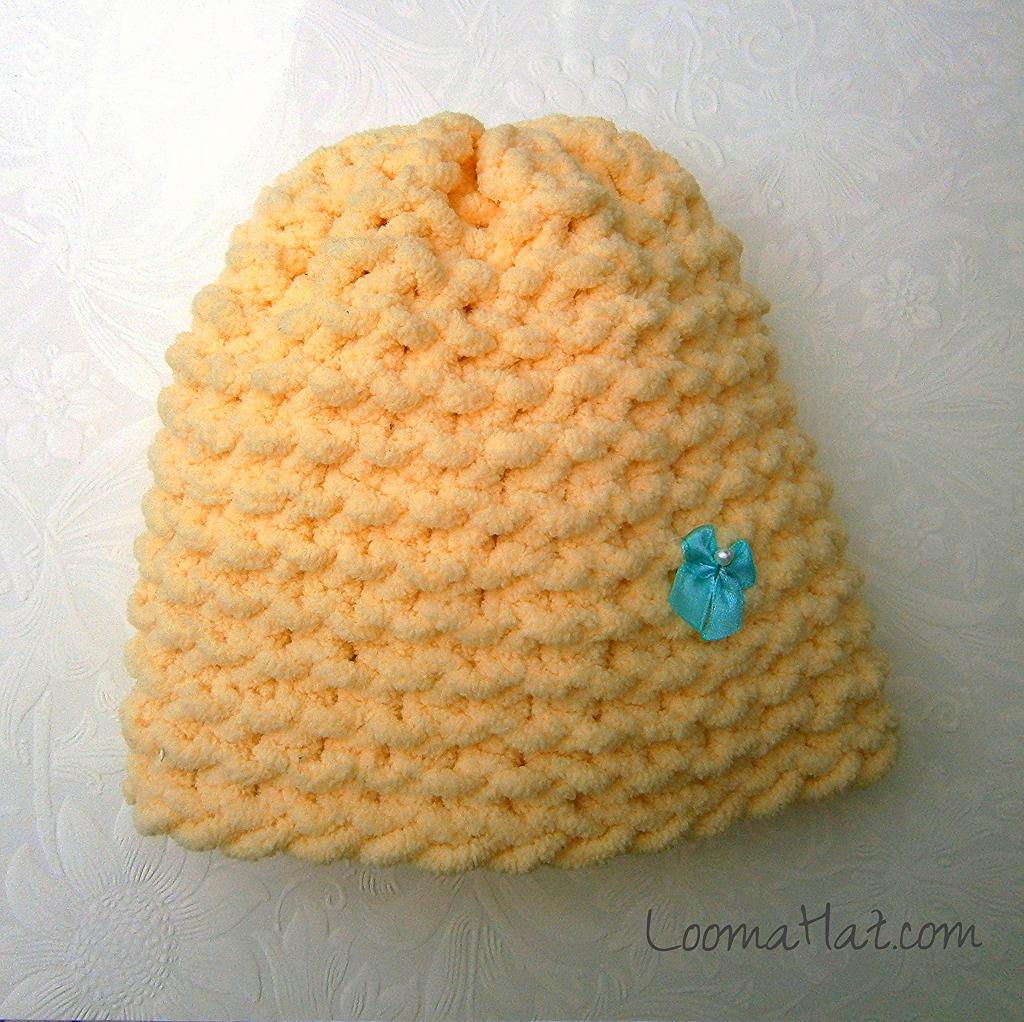 Another geat place to get free hat patterns is HeadHuggers.org. Put your knowledge of Awareness Ribbon Meaning to work.

Who Will Take The Hats You Made Using the Awareness Ribbon Meaning List?
I will try to add to this list as often as I can. I have already mention a few. Let me know in the comment section about more.
Last Note: Let me know if you find any mistakes with my Awareness Ribbon Meaning list. It would be greatly appreciated.
========================================================================
Tagged: cancer, free patterns