Ballerinas : Dolls on Circular Knitting Loom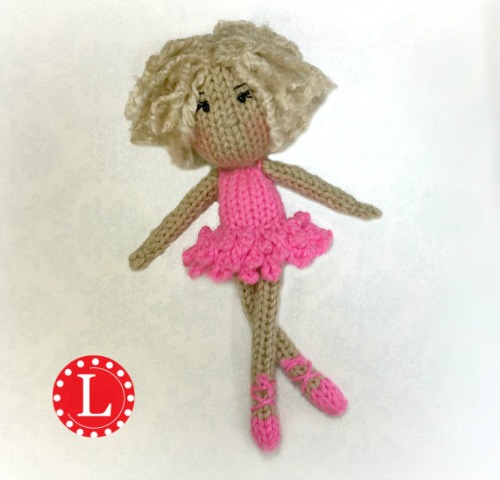 I'm super excited about this project. I made five different dolls before I was happy with this one. I hope you all will fall in love with my little ballerinas. I'm sure that like me, you had one at home too.
The project is a bit complex and so I had to create two separate videos. Please return for part 2. The written pattern is for purchase because we have to keep the lights on at home and every little bit helps. I do make the video as comprehensive as possible for those that can not afford the pattern to be able to make this project that I love so much.
Part 1: The Basic Doll Pattern
Part 2: Ballerina Dress Up
Supplies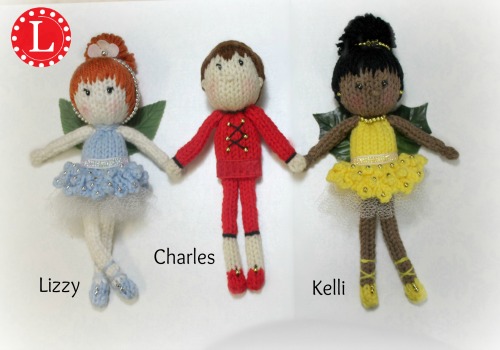 Skill Level: Intermediate  (note that the video takes you step by step)
Stitches:  Knit (Use the U-wrap version of the Knit Stitch unless otherwise stated)
Loom:  Small Loom – 5in / 14cm with 24-pegs.
Yarn:  Approximately 10 Yards of Worsted Weight Yarn in Flesh, Hair and Fashion colors.
Tools: Any Loom Hook, Metal Yarn Needle, Embroidery Floss and Embroidery Needle, Scissors
Notions / Make-up: Pink Blush and Applicator, Black Seed Beads or Safety Eyes
Finished Project Size: Approximately 8 – 9 inches tall (depending on hair style)
TO PURCHASE THE DOWNLOADABLE PATTERN:Click HERE.
Consider Joining Patreon . For as little as $2 get all patterns posted each month. With a higher $5 pledge you also get the downloadable video so that you don't need to be online to create your project. To join Patreon: Click HERE

Coloring Page : Below is a coloring page with a ballerina paper doll. Use it to make a custom order doll for your special child. Available with the paid pattern and separately at the Etsy store.
Ballerinas Videos 1 and 2
VERY IMPORTANT: I highly recommend watching the video completely and reviewing the written pattern before starting the project.
Don't miss the next video, subscribe to my channel: Click HERE
For Hair:
Ballerina Bun: Click HERE
Boy Dancer: Click HERE
.

.
Tagged: ballerina, ballerinas, ballerino, Doll, dolls, Loom knit dolls, loom knit toys, toy, toys