Best Loom for Beginners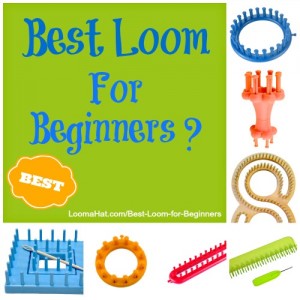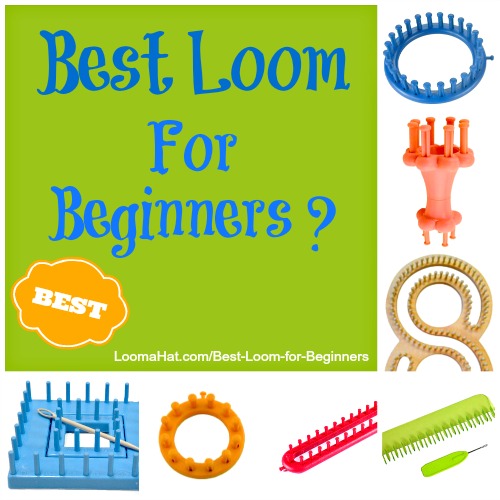 There is such a large array of knitting looms to choose from these days that it can make your head spin, twice. A lot of brands with all kinds of colors, different materials for the bass and for the pegs, several different shapes, sizes and prices. Does it really matter what you choose? Well in all honesty any loom can be used to learn the basics of loom knitting but in my opinion there is only one " Best Loom for Beginners ", that is the TRUE Beginner. The one picking up the loom for the first time.
Please keep in mind as you read this article, that this is only an opinion and not the gospel. Feel free to disagree with me nicely in the comment section. I'm O.K. with that because I promise that if you stick with me long enough here on Loomahat.com we will agree on something eventually. Now back to the subject …
When I had to choose a loom for my first set of students I thought of several requirements that had to be met.  It needed to be the right size for small and large hands since I had a multi-generational group that included a range from 8 – 60 years. Of course it had to be inexpensive, light-weight, easy to learn, close to fail-proof and quickly produce a usable product on the first try. After all this is the microwave age no one wants to wait to long for anything.
All Requirements were Met by : The Best Loom for Beginners
I concluded that the 24 peg small, round, large gauge loom was the best option for my students. The brand didn't matter very much with the exception of the Boye of which I' m still not a fan. To read my product review Click HERE.
By-the-way, the gauge is the space between one peg and the next. The smaller the space the tighter your knitting is and vice-versa. Usually a smaller gauge is more desirable, but I don't see that as true when it comes to beginners. It means more knitting to complete a row.
I mostly use the Knifty Knitter brand of looms but Darice and Micheal's generic Loops & Threads work great. All are almost identical in size, cost and gauge.
Cost: Whether you buy the small round loom alone or in a set they tend to range between $4 – $6 per loom. The Knifty Knitter has become almost impossible to find in your neighbor craft store but they are still widely available on Amazon and eBay. However, a single loom package is as elusive as sweet dreams after a horror flick. So you may have to break down and get a set. Just keep in mind that the other three looms won't go to waste they just have to wait for the knitter to get more experience.
Size: You can have the tiny hands of a six-year-old or the arthritic hands of an 80-year-old and you can still manage the small light-weight plastic loom.
Fail-Proof: Unlike needle knitting or even knitting on a long loom I feel safe in saying that knitting on a round loom is the closes ANYone can get to fail-proof. You can produce a simple usable hat or scarf by just repeating the same action with minimal thought or intention. Below is a video for basic loom knitting.
Quick: Large gauge looms allow you to finish the work a lot quicker especially if the knitter uses two strands of yarn as one or thick, chunky yarn. This keeps the level of anxiety  to a minimum. There is instant gratification from a task that was promptly completed.
Why Not a Small Gauge Loom Like the Knitting Board, CindLoom or Cottage Loom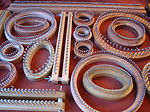 Small gauge looms produce BEAUTIFUL stitches. Most are very well made. Many are handmade. I would venture to say works of art. As with the Cottage Looms they should have been named Heir-Looms. This is just great looking woodwork. And as an American I'm proud to say that they are made in America.
The best looking loom knitted items are made on these looms.
However, the peg count is high and so it takes a long time to finish even the smallest item. This one little issue can discourage your new knitter. So be cheap for now then wait for the holidays and spend the extra money of these high-end looms when the beginner is gone and replaced by an avid loom knitter ready to make scarfs and socks.
.
The Number 1 Reason First Time Loom Knitters Want to Learn to Knit: HATS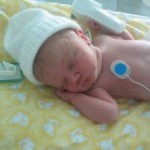 Most beginners want to make a hat easily. It's actually the reason I picked the name for this website: LoomaHat.com.
The other reason is charitable. With the small loom they can learn how to knit a hat quickly, easily and inexpensively, then turn around and give that tiny hat to their local hospital or favorite charity. Some that I like are Relief Share ,  Knitting Rays of Hope , Period of Purple Crying .
This size also works for most large dolls like the American Girl Doll, their cloths and accessories. There is a pattern book on the market right now for these projects by, Sharralyn St. Clair, "Learn to Loom Knit for Dolls"
After they learn to make cute tiny hats with the Best Loom for Beginners they can feel more confident about moving on to bigger more complex projects. With the commitment established the higher cost of the wooden, small gauge looms is justified.
Video: How to Loom Knit a Hat for BEGINNERS
This video is very detailed. It is for the True Beginner.
Second Best Loom: The 36-Peg Round Loom
For the next best loom for beginners I jump to the 36-peg loom because I call it the everybody loom. It is the green loom in the Knifty Knitter set (you can see it in the picture above), the orange in Boye and in general the second largest in most loom sets.  It fits everyone from a 4 year to an adult woman or man. It's all about the number of rows you knit. Remember that as you knit more rows the hat gets wider.
Once the beginner has mastered the art of basic loom knitting to make hats this is his or her's best buy to cover friends and family during the chilling winter days.
Note: IF YOU CAN ONLY BUY ONE – BUY THIS ONE. It's the one I use the most.
Video:  Basic Loom Knitting for a True Beginner
Here is a Size Chart to Help with Choosing Other Looms
Loom Size / Hat Size
Size Chart is based on Averages. The information is only a recommendation. Please use your own judgement in the final decision.

Note: Rows are based on 1 strand of thick yarn or 2 strands of light or medium weight yarn, e-Wrap Stitch and No Brim.
Chart Update: 10/2014
For a Folded Brim you may need 6 - 18 rows depending on the recipient. Note that to make the brim you fold the knitting in half.

1 inch = 2.54 centimeters

Hat Recipient
Avg Head
Circumference
Loom Size
Hat Length
Number
of Rows
AG Doll
11 in / 27 cm
Sm 24 Pegs
4 in
20
Preemie
12 in / 30 cm
Sm 24 Pegs
4 - 5 in
20-25
Newborn
14 in / 36 cm
Sm 24 Pegs
5 - 6 1/2 in
25-30
Baby - 1 yr.
18 in / 46 cm
Md 31 Pegs
7 in
25-30
Toddler
21 in / 53 cm
Lrg 36 Pegs
7 in
25-30
Tweens & Teens
22 in / 56 cm
Lrg 36 Pegs
8 in
30-34
Women & Lean Men
22 in / 56 cm
Lrg 36 Pegs
8 - 9 in
32-40
Lrg Women & Men
24 in / 61 cm
X-Lrg 41 Pegs
9 -10 in
38-45
====================================================================
.
.