Loom Knit a Case for Your Pencils or Glasses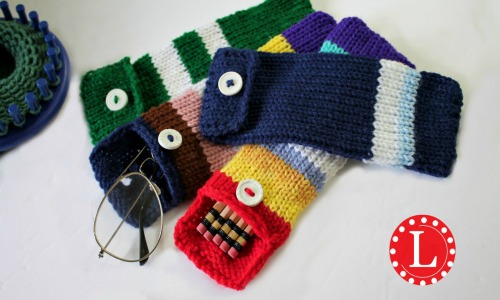 A case is a quick and easy project with many uses. My favorite is as gift for a someone with really cool glasses or filled with some extra special pencils. I'm sure you guys can think of many more uses. Either way the best part is that you can make it out of scarp yarn and your trusty small loom. Everybody that know me knows I love that 24-peg loom.
The the step by step pattern video is below.  Enjoy this project and let me know what you think.
Pattern Supplies and Notes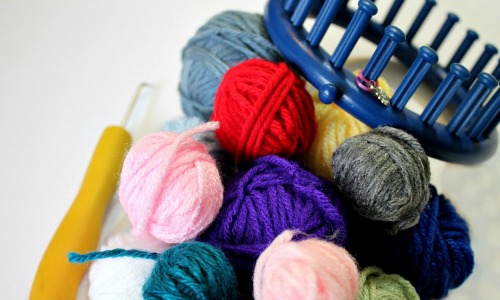 The list below is based on the supplies used to make my cases. You can use any alternate that makes you feel more comfortable.
The U-wrap version of the knit stitch were used through out most of the project.
The video is enough for you to make this project without the need for written instructions but if you wish to have a downloadable pdf or you would like to support Loomahat.com just click the link below. If you are a Patreon Patron the pattern is on the website for free.
Downloadable PDF: To purchase click HERE
Loom: Any small loom.  A 24-peg Knifty Knitter was used for the sample.
Yarn: Any medium worsted weight yarn. Scarp yarn was used for the sample
Hook: Any loom hook. The KB Ergonomic hook was used for the sample
Notions: 3 Stitch Markers (optional) , 1 Button
Finished Size: 8 x 3 inches
Watch the Step by Step Video Below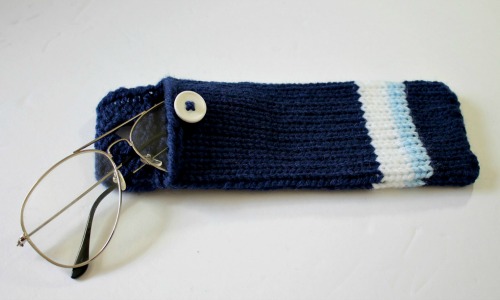 As always I suggest watching the video completely before starting the project. This makes it easier to accomplish the pattern on the first try.
Again, the video gives you enough information that you should be able to complete the case without the need of a written pattern but if you prefer to have a downloadable version or you would like to support this website click HERE.
And to make sure you never miss another video: Subscribe 

.




Tagged: cases, pencil case, sunglass case