Celtic Knot Stitch for the Loom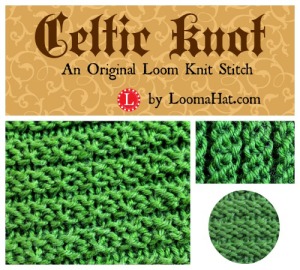 The Celtic Knot has a very spiritual meaning even for some people today. The understanding is that there is no beginning or end it goes on eternally like nature.  For me it's not that serious I just see something beautiful. I am so happy that I basically bumped into this stitch and that  I have a venue where I can share it.
It is a very easy stitch to do. The only stitch skill necessary are the knit and purl. No worries if you don't know how to loom knit these stitches because there is a video tutorial below this post that will show you within the first two minutes .
The Pattern: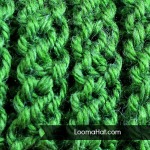 Notes: This stitch will work on any loom. I used the Knifty Knitter 26-peg long loom sometimes called the Slim Jim. The pattern is very basic and works the same in the round or with a long loom (single rake)
Yarn: This pattern seems to show up much better on soft, silky, shiny fibers and solid colors.
Multiples of 2 + edges
Rows 1 – 2: Knit
Row 3: Purl
Row 4: Knit 1 , Purl 1
Row 5: Purl
Row 6: Knit
Recommendation: additional rows of knit will show more separation between rows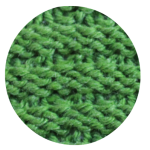 I think the stitch stands out even more if you add more rows of knit stitch. Be sure to take a quick look at the reverse side.
I think it's so cool. I love this stitch as a square because both sides look great.
This is actually the stitch I was trying to do when I discovered the Celtic Knot Stitch. Isn't life hilarious.
This Beautiful Hat was shared with our Facebook Family. Thank you Shawn !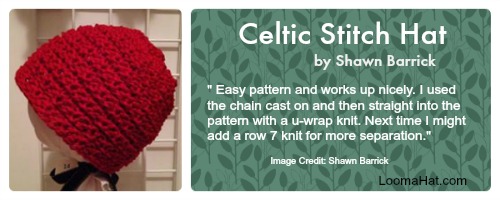 .
This Beautiful Baby Hat was shared here on this page. Thank you Yunus !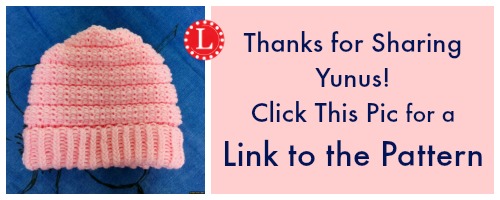 The Video Tutorial
Although the Celtic Knot stitch is not that difficult – I always recommend that you watch the video in its entirety before attempting to do the stitch.
If you like the video please remember to give a thumps up, subscribe and share.
Tagged: free pattern, stitches