Cheap Stitch Counter
A Cheap stitch counter that works like a charm is a very valuable tool for any knitter. How about one that cost $1.92 with FREE Shipping. I couldn't believe it.I thought I misread my computer screen,
Well first, it's not per-say a stitch counter it's a 4 Digit Manual Hand Tally Mechanical Palm Click Counter . It's used to count all kinds of things, from people going into clubs and parks to boxes and cattle. Sometimes you have to think outside the box to get a great deal.
When I ordered it I expected to be disappointed.  Thought it would be light weight and flimsy. I did read the reviews to get an idea of what I should really expect. It had 4 out of 5 stars and those that gave bad reviews had comments that were mostly not product quality related.
I was sure it was silver-colored plastic. Nope – metal. It weighs more than all my other counters put together, it's well-built, easy to use. No batteries to buy or dysfunctional digital screens. Since then I bought 3 more.  When I need to use more than one counter I mark them with dots to distinguish one from the other. I love technology but sometimes it can be an overkill. This little guy is sweet.
Only one problem..

I do have the stitch counter from Clover that I paid a little over $6.00. I'm happy with that counter and I do use it still on rare occasions. It's got a happy froggy green color and  looks better on the video screen then the metal tally counter. So when I do YouTube videos that need a counter I use the cute one. It's just a bit funny when you think that I could have bought 3 for the price and all do the same exact job – the same exact way.
The One Problem with the Cheap Stitch Counter
The problem with the cheap stitch counter may not be a problem at all for some people. The seller , United Mail ( sells A Lot of cool stuff really cheap ), is in Asia and so you will have to wait a long time.  Expect a 4-6 week wait. Sometimes they may surprise you and send it sooner.
Yes I Could Use an Stitch Counter App – But No
There are lots of iPhone and Android apps available. But this is not an option I want to exercise. I have a $600 iPhone that I don't want to carry around from room to room or to my car in my knitting bag. If I drop, misplace or lose this little $2 tool I won't shed not one tear. My iPhone or iPad on the other hand,… well I would be devastated.
Conclusion on the Cheap Stitch Counter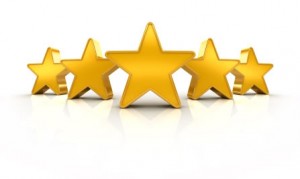 This cheap stitch counter is an awesome deal. You'll get more than you paid for – for a change.
Yes you have to sit and wait for it, and wait for it, and then wait for it some more.But, the way I see it unless you have an emergency stitch counting situation you should be fine. Remember that you can always call a friend for a life line. : )
====================================================================