Loom Knit Little Cupcake Skirt Dolls Pattern Video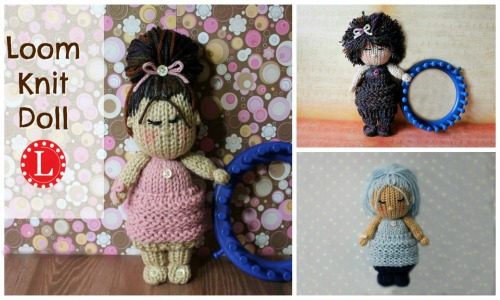 I've been wanting to add another doll to my collection for a while now. The Tiny Dolls pattern was so much fun and everyone seemed to have enjoyed knitting little Jelly Bean so I figured I would give him a big sister. Cupcake is similar to Jelly Bean with a few key changes like the cupcake inspired skirt and of course the hair.
For those of you that like written patterns, the downloadable PDF is available for purchase in my store. Non-the-less,  the video is enough information to help you create the little doll without the need for the written project.
Cupcake Skirt Dolls Supplies and Information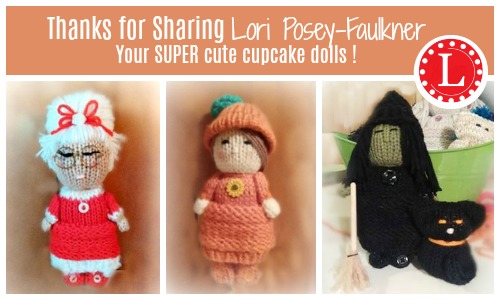 The list below is based on the supplies I used to make my Cupcake dolls. I used a lot of yarn left over from other projects. That makes the dolls fun and economical. I recommend you do the same if this is the first time you knit one of my doll patterns.
Skill Level: Intermediate
Stitches:  Knit (Use the U-wrap version of the Knit Stitch)
Finished Project Size: Approximately 7 ½ inches tall
Loom: Small 24 pegs 
Hook: Any Loom Hook
Yarn: 200 yards of worsted weight. Red Heart Buff and Rose Blush used for featured doll.
Notions: Yarn Needle, Black Embroidery Floss and Embroidery Needle
Make-up: Pink Blush and Applicator
TO PURCHASE THE DOWNLOADABLE PATTERN: CLICK HERE
Consider Joining Patreon .
For as little as $2 get all patterns posted each month. With a higher $5 pledge you also get the downloadable video so that you don't need to be online to create your project.
To join Patreon: Click HERE
Cupcake Skirt Dolls Video