Cute Baby Hats and FREE Patterns
Cute baby hats is the excuse I used to get you here. The little hats REALLY are adorable. A true work of art. But that's not the only reason I want your attention. Call it a bait and switch if you want. I won't get mad. I must introduce you to Pali , Vanessa and the gang from Knitting Rays of Hope. These lady's are loom knitting Superheroes of Love for cancer patients both young and old and they are the ones who have knitted these cute baby hats.
They started their adventure in the spring of 2012 and have done so much for, as they call them, the Warriors.
More Then Just Cute Baby Hats
After going through every post of their blog and seeing all the beautiful work these lady's have done I knew that I had to find a way to display their labor of love. I so wished that I had an art gallery in the middle of some mayor downtown district. No such luck, yet.
Anyway, this has to be about more than just Cute Baby Hats. This gallery needs to display the hats , the knitters and the recipients, A Love Gallery.
Well, it may not be brick and mortar, it's not some grand museum,  but I have done the Gallery of Cute Baby Hats right here. In my virtual domain , a feast for your eyes and your heart. My hope is that I can introduce you to this group and that their art will inspire you to collaborate with Knitting Rays of Hope .
By the way, doesn't the little guy in this picture remind you of an Ashton-Drake doll? Just tooooo cute.
Free Pattern of this Cute Monster Hat: Click Here
 Hey !They Have Cookie Monster and Elmo
.
Free Elmo Pattern: Click Here 
The Sock Monkey Pair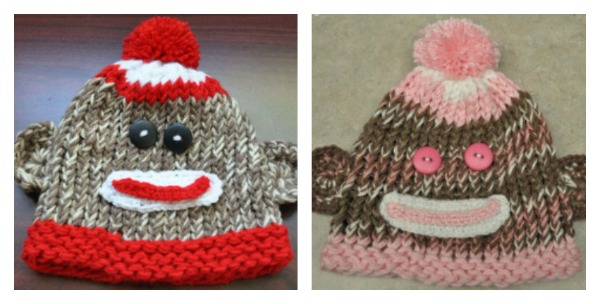 A Cat and Dog Pair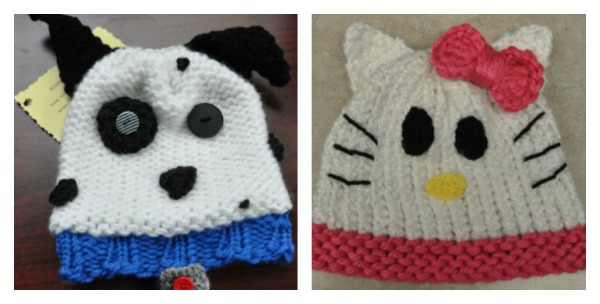 An Intermission: Remember – It's Not Just About the Hats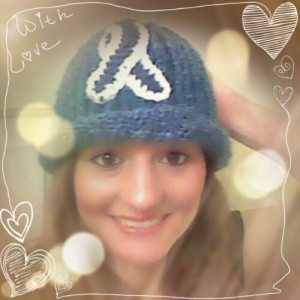 So much is being done by this group and their volunteers that they were nominated for an award by this beautiful lady, Laura.
They won the Liebster Award.
"The wonderful people who created this blog most likely do not have the time to follow these rules.  Therefore, though it might be out of my hands to do so, my heart and God's had wrapped around my heart at this time give me permission to allow this site to accept this award from me without having to follow any of the rules.  Keep doing what you do.  You are number one to me hands down.  I am blessed to have these hats you made for me and my children.  These will forever and I do mean forever, be cherished and never viewed as anything less than three of the most precious objects we own.  Much love to you.  God Bless You and he has already.  With all of my heart.  Thank you.  I hope you don't mind, but I want everyone to see just how special you and your blog really are, so I have posted below some words straight from your blog."  To Read the story: Click Here
Mr and Mrs Ginger Bread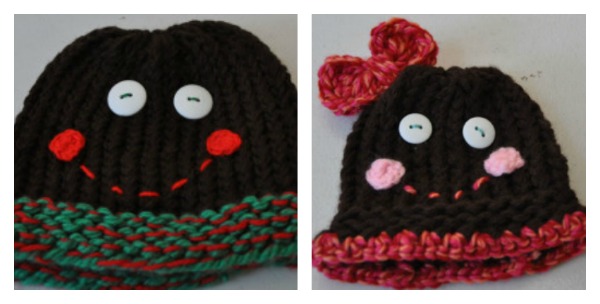 How About Some Cute Monsters & A Dinosaur ?
.
 Lil Frankie FREE Pattern: Click Here
.
Get Your Fruits and Vegetables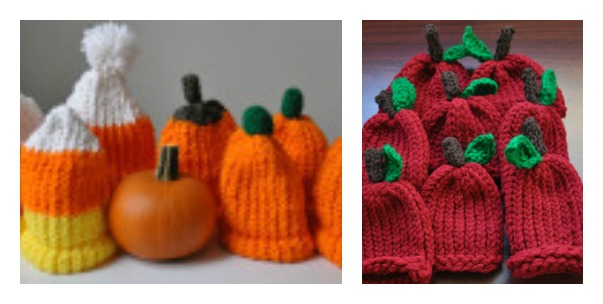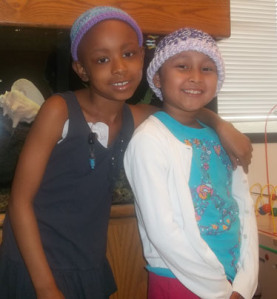 All the cute baby hats you see here are on the website for Knitting Rays of Hope. Some even have instructions on how they were made. Others have a little back ground story to let you into the painful world of the recipient.
Listen the hats are cute but cancer is serious business. My heart goes out to those stricken with this disease and to the families that go to war alongside them.
Did I say that you should visit and help. You can give money, knit items or just let others know about them. You would be surprised what can happen if you just Like their Facebook Fan Page.  Facebook is like fire once you get it going  it spreads whether you want it to happen or not. Same thing with Pinterest  You can let others know about this website without having to do anything. Just press the Like and / or the Follow button and you are done. !
LEARN MORE ABOUT THEM and SEE MORE HATS ON THEIR WEBPAGE :  Knitting Rays of Hope
EMIAL THEM:  knittingraysofhope@gmail.com

LIKE THEM ON FACEBOOK: Click Here
FOLLOW THEM ON PINTEREST : Click Here
Send Your Knitting to:
Pali Wilson (c/o Betty McGuire)
382 N. Lemon
Box 241
Walnut, CA 91789
More Cute Baby Hats on  Pinterest !
OK – Put Your Game Face On
They're All Ears
Disney
does not have a monopoly on ears. Those can be found in abundance anywhere you want. All you have to do is make a simple hat and ADD EARS. That's it – the cute factor is in.
For a Cool Tutorial to Loom Knit Ears: Click Here

Some are Just Cute – Just Because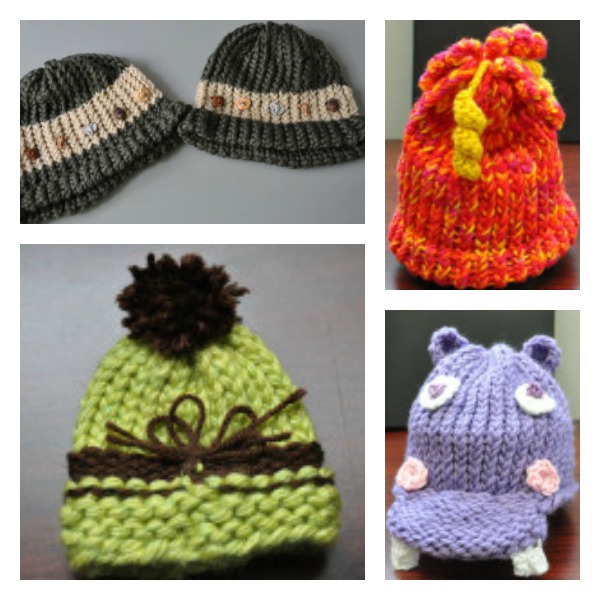 I Felt That All Should Know My Favorite
Because It's the Right Thing to Do
** Here They Are – Just Way – Way- Way – Tooooo Cute ! **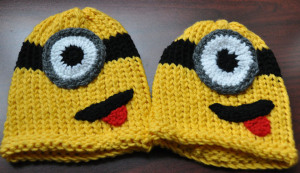 For a Free Pattern of this Cute Minion Hat: Click Here
Tell us your favorite of all the Cute Baby Hats in the comment section and Stop by Knitting Rays of Hope and tell them what you think about all their wonderful work for Cancer patients and their families.
=====================================================================================


Tagged: baby, baby projects, blue loom, hats, loom knit, red loom