e Wrap Cast On Picture Text and Video Tutorial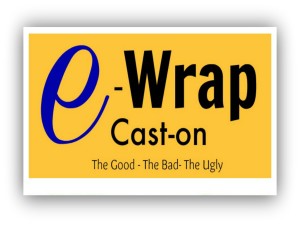 The easiest method used to start your loom knitting project is the e Wrap cast on. You're basically just wrapping your yarn around each peg to create a base line to work on.
This simple technique can also bring about some negative outcomes
First I want to show you how to do the e-Wrap cast on , your options and how to fix those unseemly results.
Three Easy Steps

1. Secure Your Working Yarn
2. Wrap Your Pegs Starting From Behind the Peg
3. Bring the Working Yarn to The Front and Complete the Wrap
Repeat for every peg.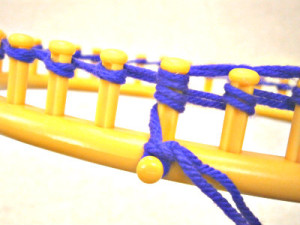 Pros – Beginner easy and Fast
Cons – Easily unravels and Loose loops
Video Tutorial: e Wrap Cast on
This is a short video with A LOT of information including the difference between casting on the loom for flat and round knitting as well as an easy fix for and commend headache.
As always I recommend watching the video in it's entirety before attempting a project.
.

====================================================================