Loom Knit Easy Pattern for Fingerless Gloves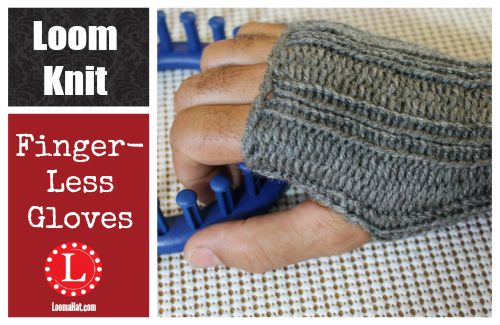 This is an easy loom knitting rib stitch pattern. It's made up of just knits and purls for a nice pair of Fingerless Gloves. Great for both men and women. Includes text and video tutorial for us visual learners.
I wanted to limit this design to one size fits all for adults which is why I choice the double rib stitch. The fabric stays snug for small hands and stretches well for those bigger man hands. I find them elegant and practical. Hope you like it and will give me feedback in the comment section at the very end.
The Pattern for the Fingerless Gloves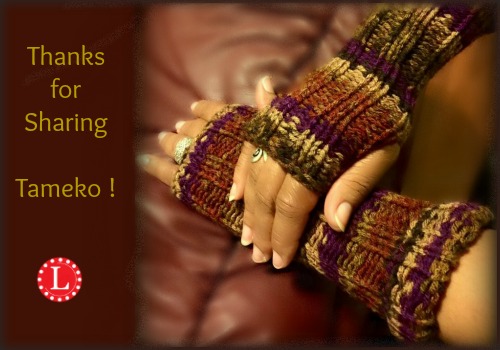 Image Credit: Tameko Mays. She shared the beautiful gloves she created with this pattern with our Facebook Family.
Supplies I Used and Information
Loom:  24-Peg Knifty Knitter Small Round Loom
Hooks: Knifty Knitter Loom Hook and a Susan Bates Crochet Hook. Both with Grips
Yarn:  Red Heart Super Saver in Grey Heather
Needle: Susan Bates Yarn Needle
Stitches: Knit (U-wrap) and Purl
Skill Level: Easy
.
Notes: You will use the Uwrap version of the knit stitch throughout the pattern. Use the links for more detailed information on each red or blue word
Pattern: is FREE on the website. To purchase a printable PDF:  Click HERE
Every purchase is greatly appreciated. It helps me continue making this website and my time available for this great art of turning knots into fabric.
Cast-on:
Wrap all pegs. Use the U-wrap knit stitch to knit all your pegs.
Cuff:
Knit 2, Purl 2 (Double Rib Stitch)
15 Rows for Women
20 Rows for Men
Wrist:
Knit 2, Purl 2 (Double Rib Stitch)
30 Rows for Women
33 Rows for Men
Thumb Opening:
Note: Always use the knit stitch on the last peg of the row and Slip (Skip) the First Stitch when turning the direction of your knitting.
Knit 2, Purl 2 (Double Rib Stitch)
6 Rows
Hand:
Knit 2, Purl 2 (Double Rib Stitch)
10 Rows
Cast-off:
Modified Basic Bind-off
Suggestion:
Pair these mittens up with the Rib Stitch Beanie Hat for a nice gift. Matching cowl pattern coming soon. Click the picture below for the Hat Pattern or Click HERE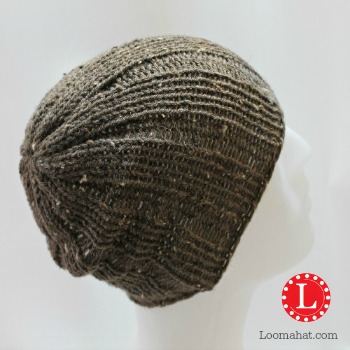 Video: Pattern for Finger-Less Gloves
.
As always I suggest watching the whole video before starting the project. In fact you best bet is to scan over the pattern, watch the video and then make your mittens.
Please feel free to make any comments or ask any question in the comment section below in on YouTube. No question is silly or useless. Plus there is ALWAYS more than one person thinking the same thing.
To Subscribe to My YouTube Channel: Click HERE
.

.



.
Tagged: finger-less, fingerles, gloves, men, mittens, mitts, women