Garter Stitch Scarf Pattern and Video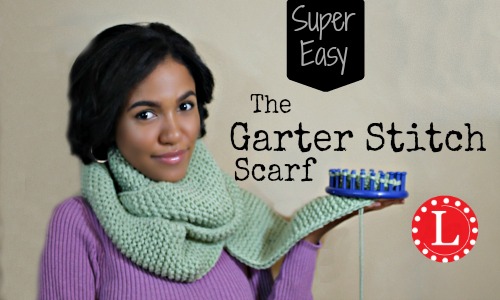 The Garter Stitch Scarf has so many great qualities. The stitch is easy,  pretty, won't curl and looks the same on both sides. What more can you want. Well how about a pattern and a video.
I focused on all the things you guys were asking for in a scarf design and combined them into this simple loom knitting project. I really hope you guys like it as much as I do.
The Pattern: Garter Stitch Scarf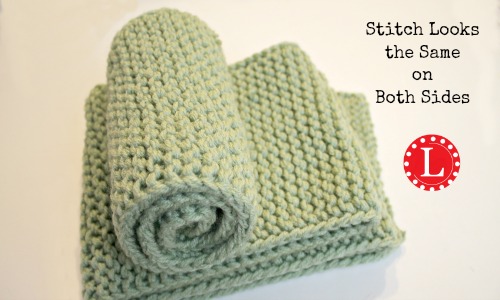 Supplies:
Loom: 24-Peg Small Loom. Used the Knifty Knitter in Sample
Yarn: 410 Yards of Worsted weight # 3 Yarn. Used Red Heart Super Saver in Frosty Green
Hook: Any Loom Knitting Hook. Used the Knifty Knitter with a Grip
Notions: Crochet Hook to Weave in the ends.
Pattern Notes:
You will knit flat with 2 strands of yarn as one. The finished product will measure approximately 7 x 60 inches. The stitches are the Purl, Knit (U-wrap and e-Wrap)
Consider Joining Patreon . For as little as $2 get all patterns posted each month. With a higher $5 pledge you also get the downloadable video so that you don't need to be online to create your project. To join Patreon: Click HERE
To Purchase a Downloadable Copy of the Pattern: Click HERE
Cast-on:
Wrap 20 pegs
Knit (U-wrap) 1 row
Row 1: Knit (eWrap)
Row 2: Knit 1, Purl 18, Knit 1
Repeat until you have 346 rows. Make sure to knit the last row.
Cast-off:
To Tighten the Loose Loops: Click HERE
The Video: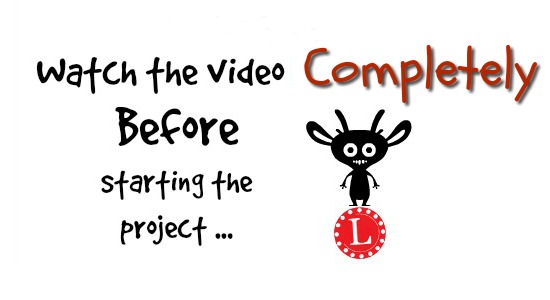 It's best to watch the video completely before you start the project. Very often people complain that the finished product does not look like the picture. This is due to not understanding one of the step in the pattern. If you watch the video from beginning to the end without even picking up the supplies I promise the end product will be exactly as you expected.
To Subscribe to my Channel: Click HERE
.
Tagged: garter, neck warmer, scarves, stitch