Gift Card Holder Pattern Video
The gift card holder is a pattern I will use many times over. Great for the holidays. You can attach them to your Christmas tree, use them as stockings, hide little Hanukkah gifts, use them as jewelry bags, well the list is endless.
I designed 5 different patterns but only filmed a video for the girl bear. I took a poll on my Patreon page and my super friends voted for Ms. Teddy so here you have it. Scroll to the bottom for the step by step video tutorial.
Supplies for the Gift Card Holder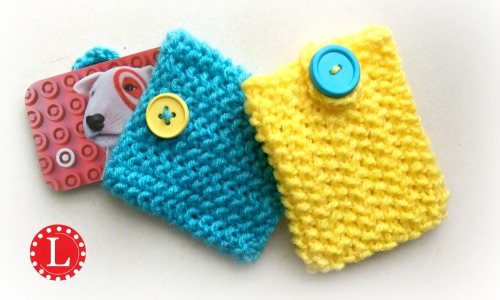 LOOM: Any Small 5 inch loom. I used a 24-peg Knifty Knitter
YARN: Approximately 60 yards of medium worsted weight yarn.
HOOK: Any Loom knitting tool. I used the KB ergonomic. Also a basic crochet hook.
NEEDLE: Any Yarn Needle. I used a metal blunt needle.
STITCH MARKER: Not necessary. I just like to mark my first peg.
BUTTON: Any 20mm – 30mm button.
TO PURCHASE THE DOWNLOADABLE (5) PATTERNS: CLICK HERE
Consider Joining Patreon . For as little as $2 get all patterns posted each month. With a higher $5 pledge you also get the downloadable video so that you don't need to be online to create your project. To join Patreon: Click HERE
Pattern Video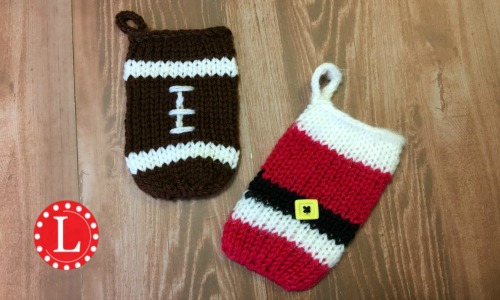 Again the video below is ONLY for the Girl Teddy Bear gift card holder. As always I recommend watching the video completely before starting the project. This helps you get the order of task correctly and allows you to learn the whole project before you take on the pattern.
Feel free to leave your comments and questions in the comment section below or on the YouTube comment section. They are greatly appreciated.
Stay up to date on my videos by subscribing to my channel: Click HERE
Tagged: Christmas ornament, gift bag, gifts, jewelry bag