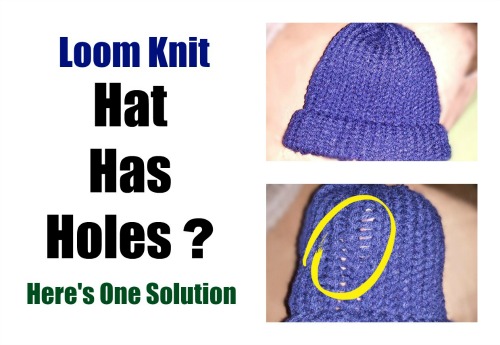 Does Your Loom Knit Hat Have Holes?
Sherri from our Facebook page asked why her loom knit hat has holes. This is a common question so I figured it would be best to answer it for all who have the same question but have not asked.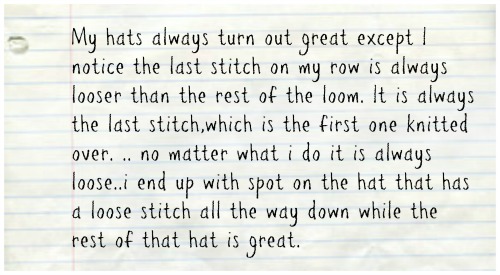 Here is One solution….
Well, lets start with the problem first.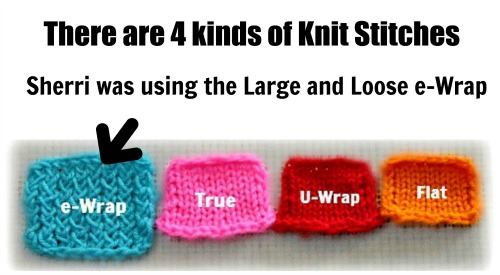 Almost everyone who learns how to loom knit starts with the eWrap knit stitch. That version is large and loose so every time the knitting is increased by a row the stitch is stretched and leaves a gap in the hat.
This doesn't happen for everyone but if it does for you …
One Solution is:
Add a Uwrap knit stitch every other row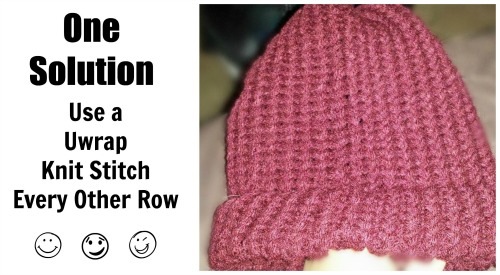 Note that we all knit differently and this may not work for you. But try it and let me know.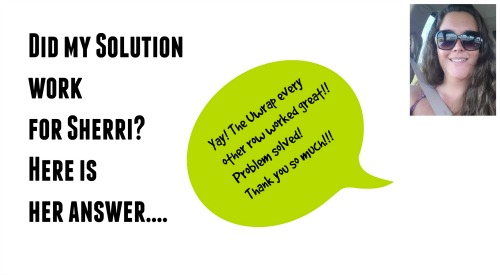 Thank you Sherri for being so cool about allowing me to use your question and your pictures. Big Hugs to You !