Loom Knit Headband Scarf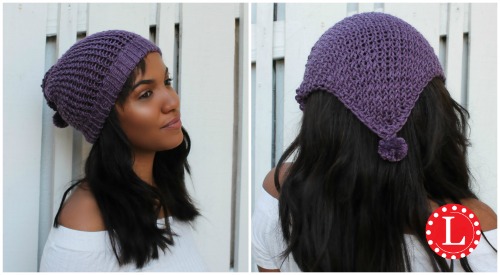 The headband scarf pattern is an experiment I'm hoping you guys can appreciate. It's the solution to those bad hair days without needing to resort to the messy bun look. It's an ear warmer attached to an open hat – but it's not a cap. I know it's all sounds crazy. Well you get you chance to let me know what you think by adding your questions and comments on the bottom of the page.
There are decreases but not to worry they're not difficult at all because as always there is a step by step video for beginners and us visual learners.
Pattern Notes:
The pattern is pretty simple once you get the hang of the decreases. Look for the pattern notes for the technique. Stitches needed are: U-wrap (UW) , e-Wrap, Purl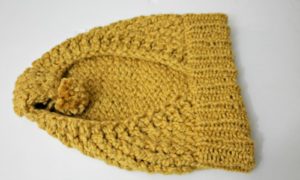 SCROLL DOWN THE PAGE FOR A FREE PATTERN HERE ON LOOMAHAT.COM
To Purchase the Downloadable Pattern: Click HERE
Consider Joining Patreon . For as little as $2 get all patterns posted each month. With a higher $5 pledge you also get the downloadable video so that you don't need to be online to create your project. To join Patreon: Click HERE
Supplies
Loom: Any Large or Extra Large Loom. Gauge is not important. 41-peg Loom in Featured Sample.
Yarn: Approximately 100 yards of worsted weight. Lion Brand Natures Choice used Featured Sample.
Loom Hook: Knifty Knitter with a rubber grip
Crochet Hook: Any for yarn weight. I used Susan Bates
Cast-on:
Wrap every peg.
Knit 1 row using the U-wrap knit stitch
Brim / Headband:
Knit 1, Purl 1 (Single rib stitch)
25 Rows for a Wide Brim
15 Rows for a Narrow Brim
Then ..
Bring up the First Row. Remount the loops onto the loom.
Knit-off all the pegs.
Scarf: 
Note: Knit FLAT (back and for not in the round) for this part of the pattern. Slip (skip) the first stitch when you turn for a new row. You are using the Single e-Wrap stitch (EW)
Row 1: EW Knit 20 pegs then Decrease (move loop from peg 19 to 18 and peg 20 to 19).
Row 2: Knit and Purl peg 18 then Knit 38 pegs then Decrease ( move loop from peg 40 to 39 and peg 41 to peg 40)
Row 3: Knit and Purl peg 39 then Knit 37 peg then Decrease
Continue the process until you are left with 2 or 3 pegs with loops. Move all the loops to 1 peg and knit off.
NOTE ABOUT DECREASES:
When you finish a row  turn direction – you will move the 2nd to last loop over 1 peg then the last loop over 1 peg.  Knit the peg with 2 loops then purl that same peg.  Now you are ready to knit your row.
Bind-off:
Wrap and knit the last peg.
Cut the excess yarn
Optional: Add a pom pom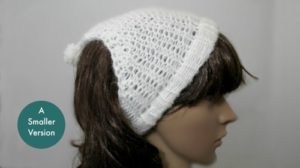 For the smaller version
Loom: 36-peg
Yarn: Approximately 80 Yards of Worsted weight yarn , 1 Strand – Wool-ease in White Frost for Featured Sample
Brim:15 Rows of Knit 1, Purl 1 (Single Rib Stitch)
Scarf: Use the pattern above but you will substitute the Seed Stitch for the Double e-Wrap
Seed Stitch Pattern
Row 1: Knit 1, Purl 1
Row 2: Purl 1, Knit 1
Bind-off: Wrap and Knit 1 Peg
Video: Loom Knit Headband Scarf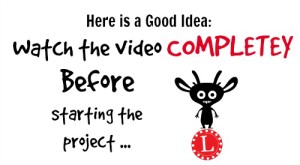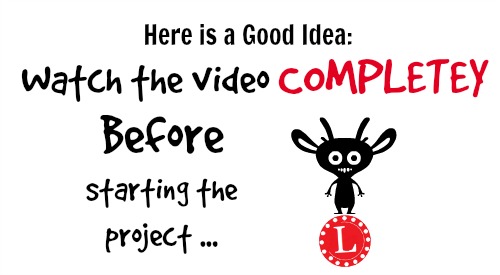 As always I recommend watching the video completely before starting the project. You can post you comments and or questions on this page or directly on YouTube.
If you don't want to miss more Videos – SUBSCRIBE: Click HERE
For Video Click HERE
Tagged: ear warmer, free loom knit patterns, free pattern, headband, loom hat pattern, open hat