How to Make Fabric Flowers Easy for Your Loom Knit Projects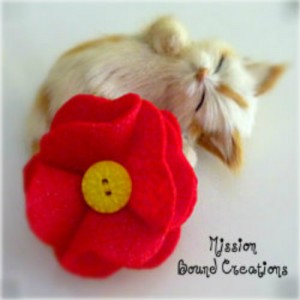 I'm going to show you how to make fabric flowers, as my Southern husband would say, just as quick as you can shake a stick.
The hardest thing to do is cut the flowers and that is easy as pie. Oh no, another Southern saying. Does Florida count when you think Southern.
Anyway, back on subject. Below you will find a Picture tutorial and a Video tutorial.
I've included this project on this loom knitting site because these little flowers really dress-up any knit hat. .. Well, unless it's for your husband. So there are some limitations.
 Supplies Needed:
Click Link : Flower template PDF
Fabric, Sharp Scissors, Button, Needle, Thread, Back Pins ( optional )
Click to Purchase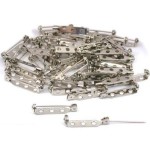 .
Picture and Text Tutorial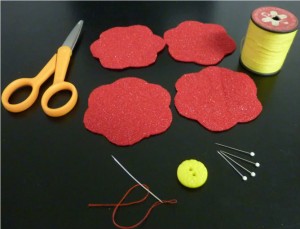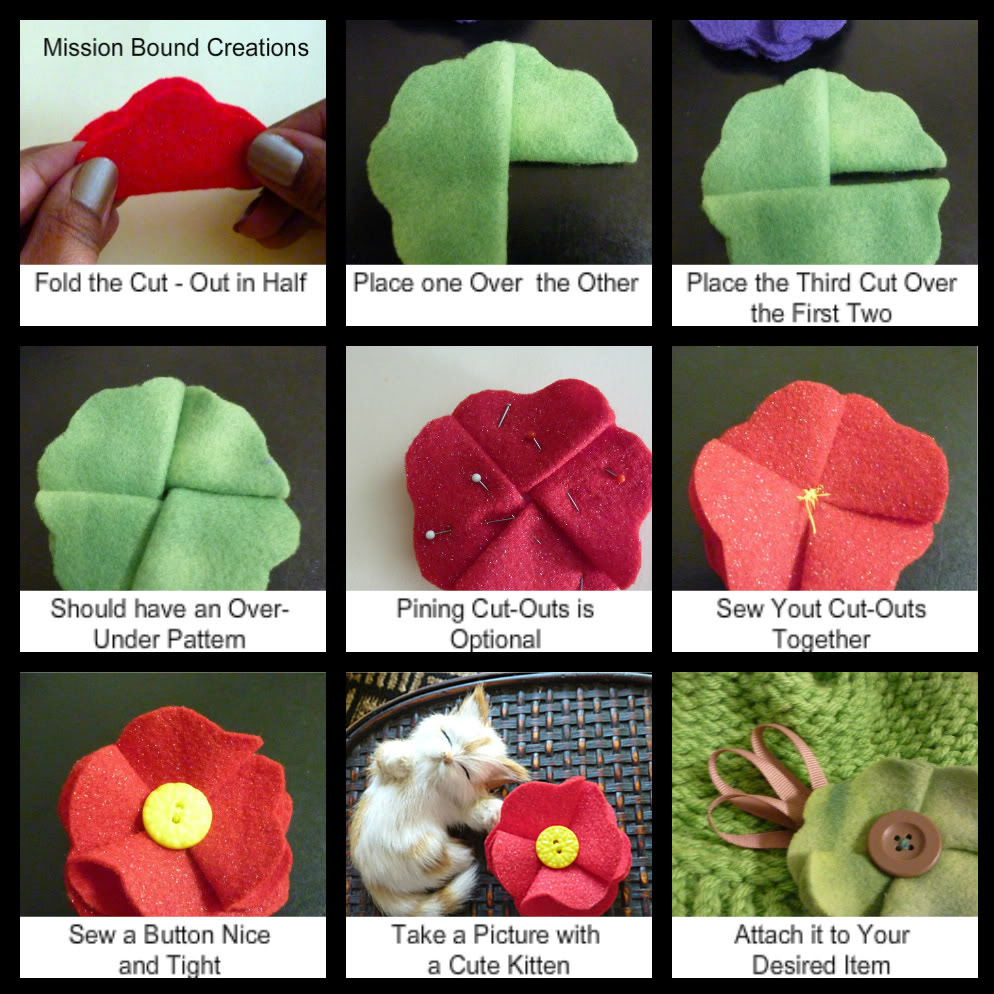 Easy Step-by-Step Video Tutorial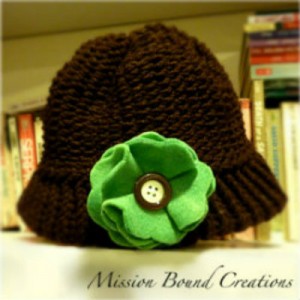 I have used these fabric flowers on so many things – like well, my loom knit hats, on flip-flops, back packs, t-shirts, purses, home decor, gift wrap, hair accessories, sweaters among an endless list of other projects.
The best way to reuse on is to put a back-pin on your fabric flower.  That way putting on an item is not the end of it. You can easily remove it and attach it to something else.
I must say that it is one of my favorite things to make. Quick, easy and versatile I promise that once you learn how to make fabric flowers you will love it so much I am almost certain you will share it with at least one friend. Great kids project.
 Another Project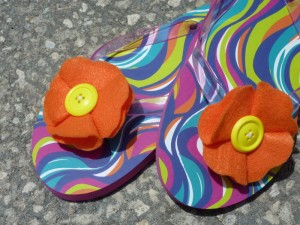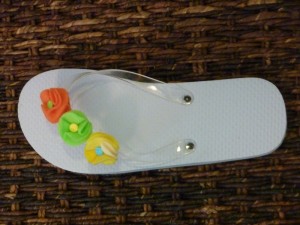 .
When the cold is gone and the hot days show up swap the knit hat for some flip-flops. Here are two designs I like to use for fabric flowers on flip-flops . Try to say that really quick. Fabric flowers on flip-flops. Then try to say with some peanut butter in your mouth. Too funny.
I hope that once you have learned how to make fabric flowers you will share some of your own tricks of this craft and maybe even some pictures.
Fabric Flowers Made with a Clover Flower Maker
Tagged: accesories, fabric flowers, hat decor