Learn to Knit on Circle Looms an Honest Book Review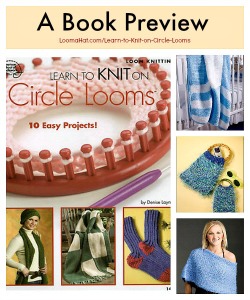 The cover says 10 Easy Projects. Based on the average cost of the book that adds up to $1.00 per project. But you have to factor in the statement Learn to Knit on Circle Looms. So the idea is that with this book you will learn to knit on round looms and as a bonus you actually get to make lots of useful items.
I thought about a few questions as I reviewed this loom knitting book. Is it worth your $10.00 if you're a true beginner? Can you learn with just this book or will you need other resources? If you already know how to loom knit on circle loom are the patterns still worth the expense ? Is it readily available? Can I get it on my tablet?
Basic Information about Learn to Knit on Circle Looms
Published by Annie's Catalog .
ISBN: 978-1-59012-158-0
Written by Denise Layman
28 pages
10 projects. Please note that "Project " is not the same as "Pattern". You will only find 8 patterns: 3 Beginner, 4 Easy and 1 Intermediate which I find should be reclassified as Easy.
General Knitting Directions which include big, bright pictures and text.
Chart on Metrics and Yarn Weight
Supplies Used: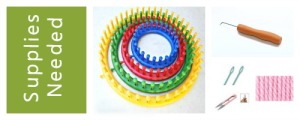 Looms: Knifty Knitter 24-peg, 36-peg and 41-peg
Yarn: Large array of different yarns  were used in this book
Knitting Hook and Crochet Hook
Yarn Needle
Other Notions: Safety pins, Purse handles
Beginner Friendly?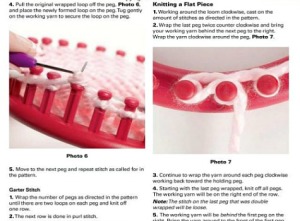 Let me start by saying that I believe large gauge Circular Looms are the best option for true beginners But the real question here is, is this book good for beginners – yes but not entirely on its own. Although you do find pictures and text to describe the skills and stitches you will need for the patterns, they just aren't enough if you have NO idea what you're doing. You will do much better if you use videos along with the book for some basic techniques. If fact I would recommend that you first learn how to knit and purl before considering the purchase of this book.
The best thing here for beginners is that the once you have learned the knit and purl the patterns included in this book show you the simplicity in projects that look complex. You CAN do this! When you don't know how to make anything most things look like you need a PHD to make them when the truth is that you only really need some basic skills.
The Patterns are GREAT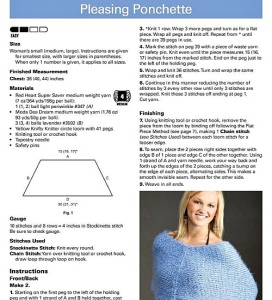 Designs include – Pleasing Ponchette, At-Home-Comfort Socks, Bangle Bags, Make-it-Soft Hat, Make-it-Soft Scarf, Striped Squares Baby Blanket, Tubular Scarf, Keep-Warm Hat and Relaxing Afghan. These items are everyday usable wear. Sometimes pattern books are full of stuff you're never going to use. That is not the case here.
I found that the patterns are easy to follow and they alone make the book worth the cost.
Where Can I Buy It?
I buy most of my books on Amazon, Joanns but only if I have a Coupon, or eBay
 . You can find this book at all three and at Barnes and Nobel. You can always just do a quick online search.
Does it Come in an e-Book Format ?
I researched on-line for an e-Book version of the print book and currently I have not found it available. Personally, when it comes to patterns either format works fine for me. They both have pros and cons.
Conclusion of My Review of Learn to KNIT on Circle Looms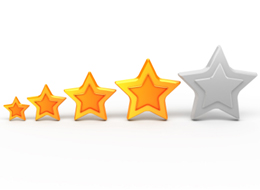 Is it worth the money? – Yes. The patterns alone are worth the expense. Again, I like the way this book shows the simplicity in projects that look complex, like afghans and socks. But I hesitate to say that it is good for what I call the TRUE beginner. If you don't know at least how to knit and purl or how to knit with two strands as one then hold off on this purchase. But if you have at least that much under your belt – this book is a Great Buy.
The only reason why I don't give it 5 stars is because I believe a beginner needs more detailed instructions.
If You Don't Know How to Use Rafflecopter: Click HERE
Enter Below to Win – Ends 11/09 at Midnight