Loom Knit Stuffed Animals by Scarlett Royal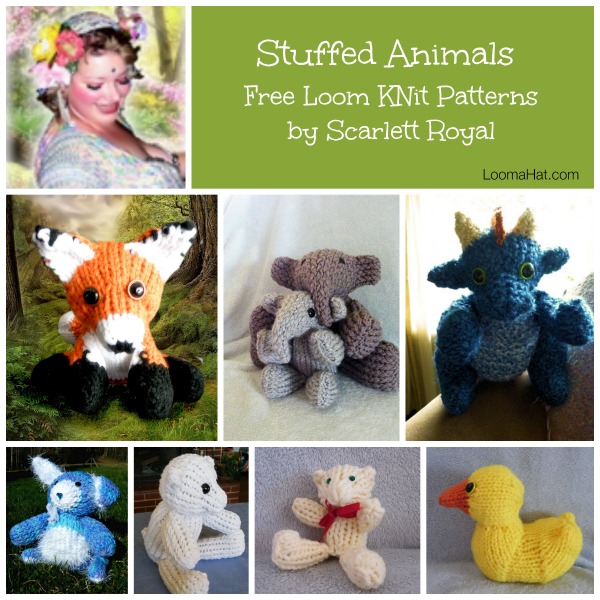 Beautiful loom knit stuffed animals by an extremely talented loom knitter. Scarlett Royal is a stay at home mom which that alone makes her close to perfect. To top that off she is a great artist who is not the least bit camera-shy which is great for us YouTube addicts.  In the little time she has available she has blessed followers with some really awesome projects made on looms.
The patterns that she generously makes available for FREE are NOT found on this site. It wouldn't be very nice on my part to post them here. It's it the Unwritten Rule of online crafting. However, below is an orderly list in pictures of the loom knit stuffed animals with short descriptions and links. I have sorted them in a way that I think makes it easy to navigate for quick decision-making. All you need to do is click the link that is next to the picture and it will take you to her personal website; The Loom Muse Creations and Ideas and the desired pattern. Take 2 minutes to watch the video for her Loom Knit Stuffed Animals DVD. Well worth the time and your money.
While you're visiting Scarlett's webpage, PLEASE be nice enough to leave her a thank you comment. These patterns and videos take an unimaginable amount of time and effort.  Hey, and tell her I said Hello.
List of Loom Knit Stuffed Animals
Note that Scarlett uses mostly the Kniffty Knitter so if I only give you a peg count take it for granted that it's that loom. In the case where the pattern or video asks for a different knitting loom I will mention it by name.
I suggest that you print out the pattern. Take a quick look through all the instructions, watch the video from beginning to end and only after that do you start looking for the supplies. I will tell you that some of the projects can overwhelm someone who is not familiar with loom knitting. However, if you have made at least a basic hat you can manage most of these patterns. You may need the video more than the pro but I know the patterns along with the video make these projects doable.
The Supplies:
Links for the FREE Patterns and Videos: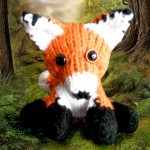 The Fox
This one is my favorite. He is just incredibly beautiful.
Video: There is no per say video for this free pattern. There is a video below the post to help with the necessary techniques.
Loom Needed: 24 Peg
Pattern Link : Click HERE for The Fox
.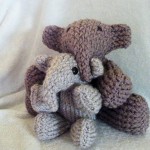 The Elephant
This is my other favorite

You know it's hard to choose. I especially like this oh so adorable picture with the mom and baby.
Video:  42:49 minutes
Loom Needed: 24 Peg
Pattern and Video Link: Click HERE
.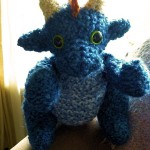 The Dragon
Who doesn't want their own personal dragon?
Video:  104:48 minutes
Loom Needed: 24 Peg. Scarlett used the Martha Stewart,                   Any Brand is OK.
Pattern and Video Link: Click Here
.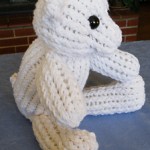 The Teddy Bear
I call him the comfort guy.  At least that is my first thought when I think about a Teddy Bear
Video:  47:49 minutes
Loom Needed: 24 Peg and 12 Peg
Pattern and Video Link: Click Here
.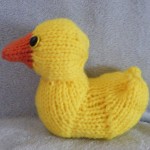 The Duck
This is not the baby's rubber ducky. No, this is better because the guy is Soft.
Video:  32:48 minutes
Loom Needed: 24 Peg
Pattern and Video Link: Click Here
.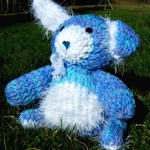 The Bunny Rabbit
A bunny can't help but be cute. I think it's the ears
Video: Not Free – Included in the DVD (only $6)
Loom Needed: 24 Peg and 12 Peg
Pattern Link: Click Here
Loom Knit Stuffed Animals DVD
By the way – I don't get any kick backs nor endorsement fees from Scarlett for promoting this DVD – I just do it for a good mom and because she IS a great loom knitter and teacher.