Rib Stitch Napkin Holder Pattern Video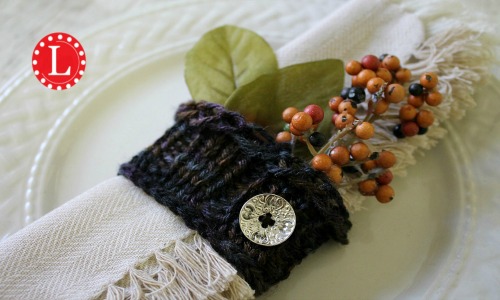 The Rib Stitch napkin holder is part 3 of the table setting series. Recently I posted the Rib Stitch Flower and completed the Tiny Pumpkin pattern. I'm very excited about this project because like the other recent patterns you can make this one with just a little bit of yarn and just a little bit of time. It's perfect for personal use and for gift giving, for a new homeowner, a ladies group or party favor.
The pattern is available for purchase but the it's very simple and the video is enough for the average person to complete the project. I do suggest watching the video from the start to the end where I give a few cool suggestions.
Supply List for Napkin Holder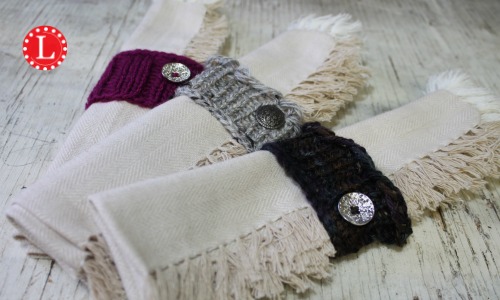 TO PURCHASE THE DOWNLOADABLE PATTERN: CLICK HERE
Consider Joining Patreon . For as little as $2 get all patterns posted each month. With a higher $5 pledge you also get the downloadable video so that you don't need to be online to create your project. To join Patreon: Click HERE
Skill Level: Beginner
Stitches:  Knit (you will be using the e-Wrap and U-wrap versions of the Knit Stitch) , Purl,
Loom:  Small 24-peg loom with 5 inches in diameter.
Yarn:  Scraps of worsted weight yarn. Caron Simply Soft in Picture and Vanna's Choice Oatmeal in Video
Tools: Loom Hook, Crochet Hook, Blunt Needle, Sewing Needle,
Notions: Stitch Markers, 2 low-profile 12mm buttons
Optional: 19 mm Decorative Button
Finished Size: Approximately 6 ½ x2 inches – Note rib stitch patterns have a lot of stretch, in this case about 1 inch.
Napkin Holder Video
Please watch this video completely before starting this project. I always say the same thing because it's that important.
To subscribe to my Youtube channel: Click HERE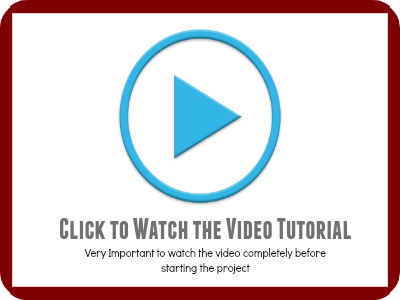 .




Tagged: napkin holder, small projects, table setting