Loom Knit a Case for Your Pencils or Glasses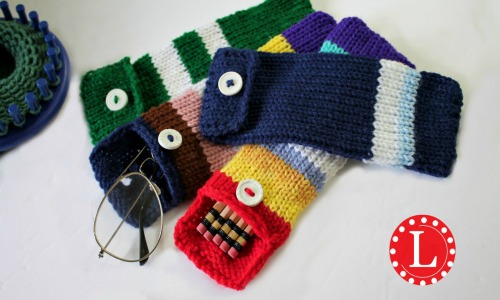 A case is a quick and easy project with many uses. My favorite is as gift for a someone with really cool glasses or filled with some extra special pencils. I'm sure you guys can think of many more uses. Either way the best part is that you can make it out of scarp yarn and your trusty small loom. Everybody that know me knows I love that 24-peg loom.
The the step by step pattern video is below.  Enjoy this project and let me know what you think.