Flag Stitch Square on a Knitting Loom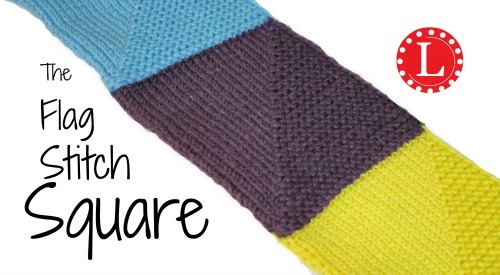 The Flag Stitch Square is a variation on the original stitch pattern that contains rows of tiny squares with angled triangles stacked on top of each other. I wanted the textured effect of the fabric without the extensive work. Easy is always a better option in my world especially because I have a large project in mind, a patch work blanket.
This pattern will work with ANY number of pegs, and any gauge which means that the loom you have on hand is the perfect loom.