The VERY Important Purl Stitch for Beginners
Regardless of the tools you use to knit your fabric you must know the purl stitch. Here is a step by step, text, picture and video tutorial to break it down to bite size pieces for loom knitters.
It's not difficult, but it's not as easy as the e-Wrap most loom knitters learn first and can seem a bit confusing. Then add to the confusion that the True Knit stitch is so similar. The wrong placement of the yarn causes a whole different look.
The Purl Stitch in Simple 5 Steps
Below is the picture and text tutorial. If you prefer a video continue to scroll to the bottom of the post.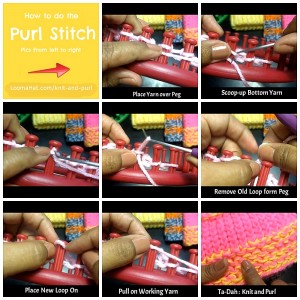 Place the working yarn ABOVE the existing loop
With the loom hook – scoop up the working yarn to create a loop
Grab the new loop with 2 fingers and pull to upwards and back to Remove the loop that is on the peg
Place the new loop on the peg
Pull the working yarn.
The Importance of Yarn Placement
You must remember to place the working yarn under the existing loop and scoop from the top, see figure 1. If you place the yarn under the existing loop you will be creating a Knit Stitch which has a very different look, see Figure 2.
Figure 1 : PURL Stitch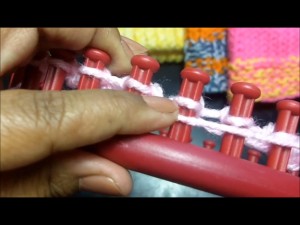 Figure 2: KNIT Stitch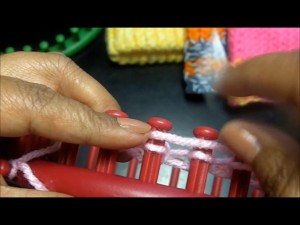 Video Tutorial for The Purl Stitch
Below is a short 1:23 min step by step video on how to do the purl stitch. It's a good idea is to watch the video completely before trying the stitch. This is a recommendation I make with all projects.
Once you have learned this stitch there is a huge list of stitches and project patterns you can now manage easily.
Don't miss any of my upcoming videos
To Subscribe to my YouTube Channel: Click HERE
For More Stitchess: Click HERE
To Support LoomaHat.com for just $2 and get a PDF Pattern in Your mailbox every month: Click HERE