Rib Stitch Flowers Pattern Video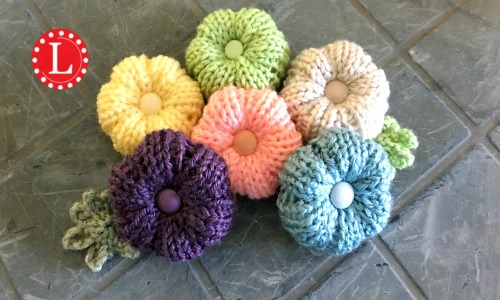 The Rib Stitch Flowers are sweet little puffy daisy looking floral. They make great pin cushions, gifts in stocking stuffers, table settings for a ladies luncheon and perfect for bridal or baby showers. I hope you guys like them as much as I have enjoyed designing and knitting these cuties.
This is another scarp yarn project. Maybe I'm the only nut that just loves to use little bits of yarn to create pretty and practical items especially if I can give them away.
Supplies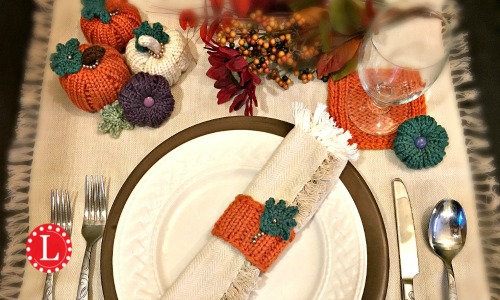 The 4 piece table setting pattern above will be available later this month in my
Etsy
store and for my
Patreon
patrons shortly. It will include the pumpkin, coaster, napkin holder and rib stitch flower.
Skill Level
: Advanced Beginner
Yarn:
Scraps of worsted weight yarn.
TO PURCHASE THE DOWNLOADABLE PATTERN:
CLICK HERE
Consider Joining
Patreon
. For as little as $2 get all patterns posted each month. With a higher $5 pledge you also get the downloadable video so that you don't need to be online to create your project. To join Patreon:
Click HERE
Pattern Video for the Rib Stitch Puffy Flower
This short little video is only 9 minutes long. Way worth taking the time to watch it completely before starting to make the rib stitch flower.
.

.




.
Tagged: Flower, flowers, rib stitch