Sachet Bags on Round Knitting Loom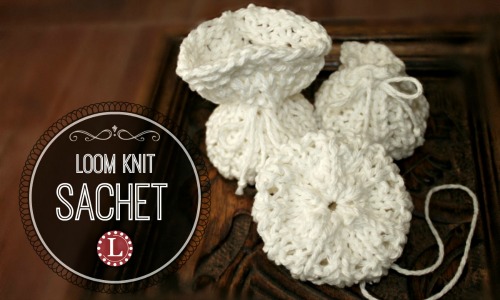 Sachet bags are beginner easy to make and there hundreds of great reasons to make them. These are not just for party and shower favors. My favorite use is as air fresheners and as scrubbies.
Below is a step by step video for this quick and awesome project.
Supply List for Mini Sachet Bags
Loom: Small 24 peg 
Yarn: 20 Yards of 100 % Cotton Worsted Weight
Hook: Any Loom Hook
Stitch Markers: 12 Stitch Markers
Yarn Needle: Any Yarn Needle
Optional: Empty Teabags
Pattern Notes:
Stitches: Knit and Purl
Product Size: Approximately 2.5 inches
You will knit with only 1 strand of yarn and use the U-wrap version of the knit stitch throughout the project.
To Purchase the Downloadable PDF Pattern: Click HERE

.
Tagged: party favors, sachet bags, shower favors sachet pillows