Newborn Seed Stitch Baby Hat on a Loom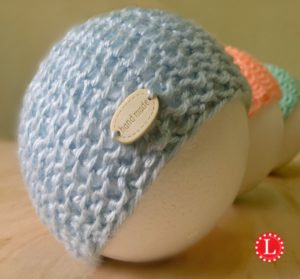 I love the seed stitch baby hat. It has great texture. The stitch is a type of rib stitch and so the hat has a lot of stretch. This works well when you making a gift and are not sure of the exact size.
The hat is brimless because I don't like brims on newborns. Also, the picture shows a hat with a button, I don't put buttons on a newborn hat. This is just for the pictures.
The written pattern is available in my Etsy store but the video goes through every step and you should be able to make this hat just by watching it. As always I recommend watching it completely before starting the project.
Seed Stitch Baby Hat Supplies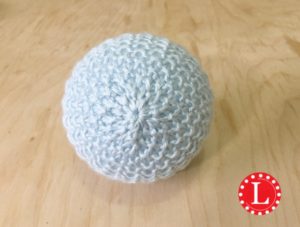 I have listed the items I used below. The yarn in the feature picture is Simply Soft in soft blue and the one in the Video is Knit Picks in coral.
LOOM: 24-peg Knifty Knitter 
HOOK: Any Loom Hook – I used the KB 
MARKERS: This is optional. I like using this to keep up with my pattern.
YARN: 35 Yards of worsted weight 
NEEDLE: Blunt – Large eye needle 
BUTTONS: I don't use them for newborns but if you're interested: Click HERE 
TO PURCHASE THE DOWNLOADABLE PATTERN: CLICK HERE
Consider Joining Patreon . For as little as $2 get all patterns posted each month. With a higher $5 pledge you also get the downloadable video so that you don't need to be online to create your project. To join Patreon: Click HERE
Seed Stitch Baby Hat Video
Below is the step by step tutorial. As always, I suggest you watch the video completely before starting the project.

.




Tagged: baby cloths, baby hat, newborn hat