Everything You Need to Loom Knit for Under $25.00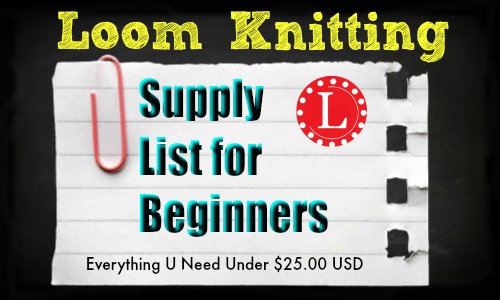 Several of my followers have asked me to give them a supply list for loom knitting beginners. I having been answering these friends one by one. Since then I've come to the conclusion that even those that have knit for a bit might find this information useful.
Too many people start off with what I consider to be the wrong looms for beginners and even for advanced beginners. Below is a list of the top 5 tools you must have for under $25.00.
 Loom Knitters Supply List
NUMBER 1: Set of 4 Round Looms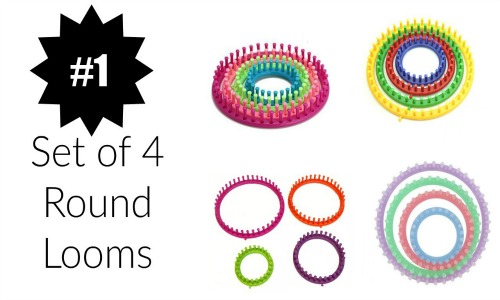 The set of 4 round mass-produced plastic looms is the best buy for a beginner. You can make just about everything you could think of wanting to knit. I suggest watching the video below. The long, square or rectangular looms have more limitations until you become a more advanced beginner. Not to mention that you will find a lot more patterns for the round looms.
Don't get confused or overwhelmed by all the options. Any brand is fine, with the exception of the Boye brand which I do not like, they all have the same basic design.
NUMBER 2: A Hook: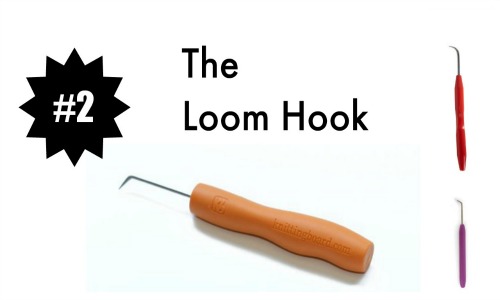 I tend to prefer the Ergonomic Hook by KB Looms but in all honesty any hook will work just fine. Best of all every set of 4 looms includes a loom hook and a needle.
Some people complain about the hook being too thin, in that case I would suggest adding a grip. You can actually loom knit your own. To see the post and video: Click HERE
NUMBER 3: Inexpensive Worsted Weight Yarn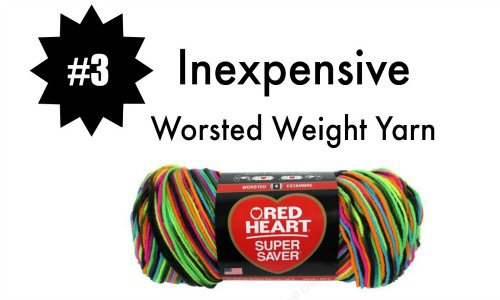 Contrary to the instructions and conventional thought you don't need chunky yarn to knit on these looms. You can use one strand for light projects or two strands for heavier fabric. This is why I like the medium weight yarn because you can use the same skein for a spring hat or a winter slouchy.
Keep in mind that inexpensive does not mean cheap or ugly.
NUMBER 4: Sharp Scissors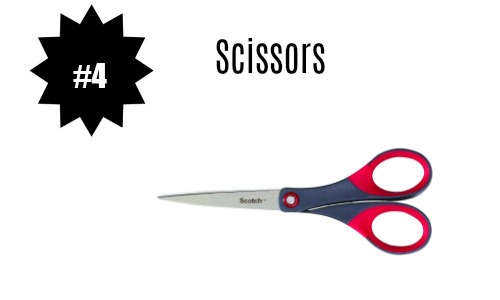 You need scissors so while you're going to need the tool anyway, you might as well get a nice sharp pair. I prefer the micro-tip type but any decent scissors will work well.
NUMBER 5: Counter or Notebook and Pencil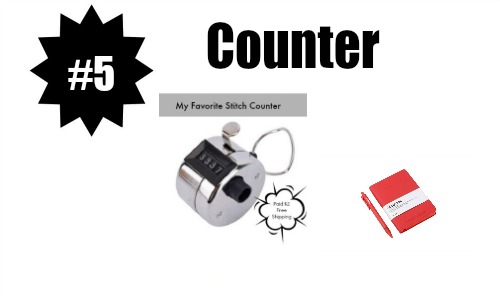 You will need to keep count of your rows. There isn't much wiggle room here. The question is only how will you keep the count. I prefer to use a tally counter.
The Grand Total for the Five Items: $24.80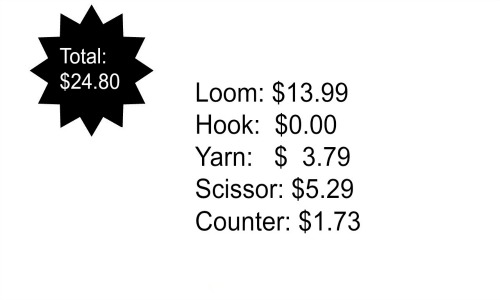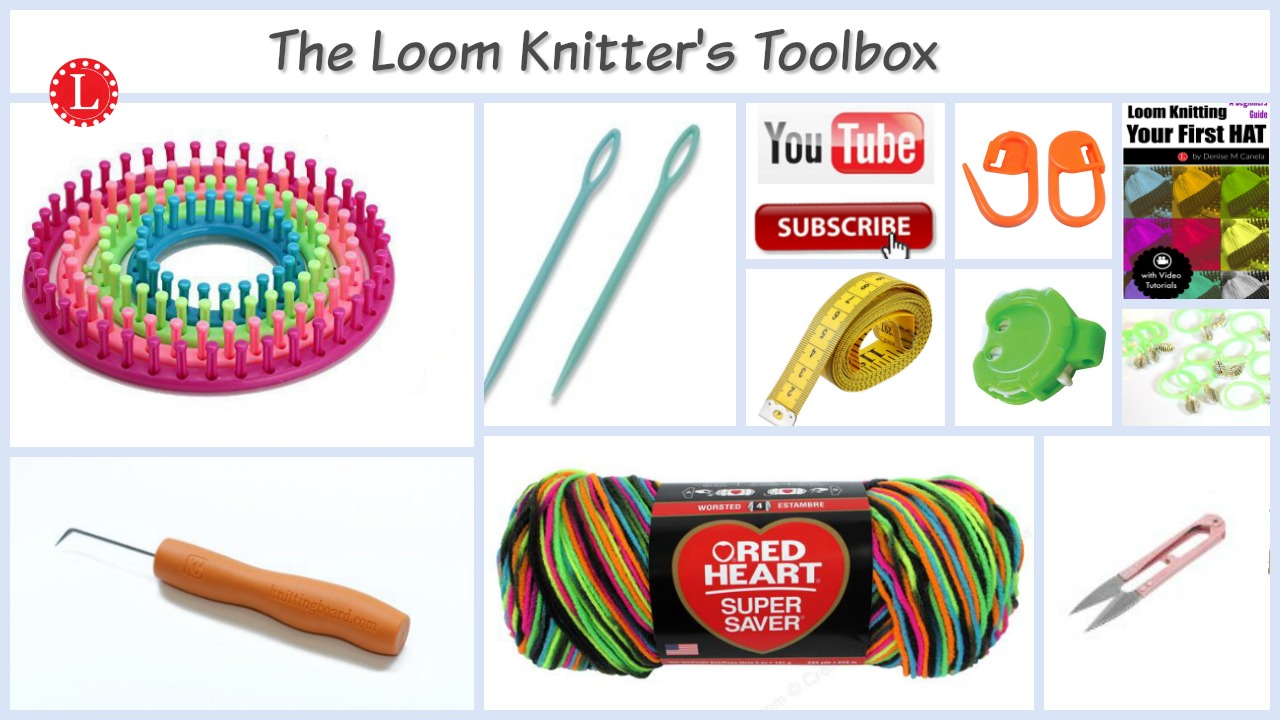 Other items:
Stitch Markers: Bands – Bands with Charms
The Video: Supply List for Beginners