Ultimate Oval Loom Knitting Set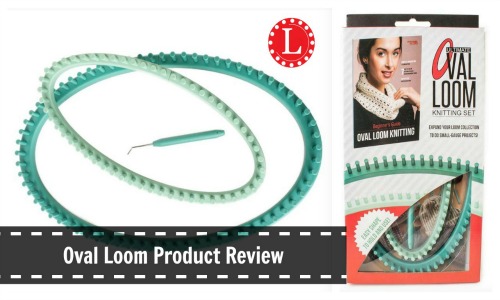 I received the Ultimate Oval Loom from Leisure Arts for a product review. When I opened the box and spent some time researching not only what I had in hand but what others were saying. I was shocked and surprised. There is so much more to the Ultimate Oval Loom Knitting Set then meets the eye. Not even the manufacturer was focusing on any of the best qualities I immediately noticed.
I believe loom knitters are totally underestimating this knitting set. Scroll down to see the VIDEO below.
Included in The Ultimate Oval Loom Knitting Set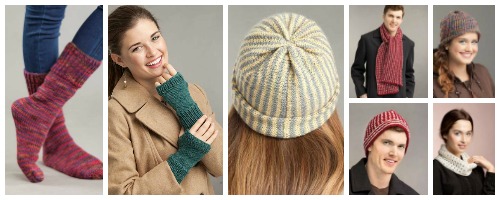 2 Looms: A Large Loom with 70-pegs 15 1/2 x 9 3/8 and a Small Loom with 54-pegs 11 3/4 x 5 1/2
1 Book: Oval Loom Knitting Beginners Guide with 7 Patterns
Hook: A Very Basic Loom Hook
Heads-up No Needle Included – Unlike most loom sets this one does not include a yarn needle.
Hat Size of Basic Beanie with Oval Loom
Large:  Adult 23 1/2  inches in circumference
Small:  Child 18 inches in circumference
PROS
Design: The elongated oval design makes it easy to handle and great for storage and transport. I like the shape of the pegs. The head is wide enough to keep the yarn on the peg – as long as you're not a wild knitter. They are narrow enough to make removing a loop an easy task.
It is a small gauge loom so your fabric will have a really nice tight stitch.
The Hook is ergonomically fit – with a nice rubber handle. They could have sharpen the edge better.
Construction: It is made with a sturdy light weight plastic.
Price: On an average between $14 and $19. A really amazing prize for 2 looms and a great book.
Availability: You can find this loom easily. In some local craft stores and department stores including Walmart and most online stores including Amazon and eBay.
Book Included: The Beginners Guide is an extremely good book. It alone is worth the money. There are 7 patterns by designer Kathy Norris author of so many books including; The Big Book of Loom Knitting and I Can't Believe I'm Loom Knitting.
The projects are so pretty and practical, see the pictures above.  The book allows you to see what a diverse line-up of patterns a loom (in general) can produce.  After knitting the socks and the mittens you will better understand that the shape does not limit you in the least.
Here is a great bonus, the patterns come in several sizes from Child to Adult
CONS
Patterns: Other than the ones included in the book I have not found any designers creating patterns for this specific loom. Not that there needs to be patterns for the Ultimate Oval Loom specifically since in reality you can substitute this loom for any other small or large loom if you know what you're doing. The problem is that many loom knitters cannot make that leap.
Confusion for Beginners: Beginners see an oval loom and don't understand that you can knit any shape on this loom. The fact that the product on the front of the box is oval doesn't help at all. I believe small thumbnails of the other projects somewhere on the box and the cover of the book would have served them better.
High Peg Count: A high peg count is great for the look of the fabric but it also means you have to do more knitting to get the finished product. This is not a problem for some knitters, especially those with some experience. However, I'm not a fan of high peg counts for beginners or kids.
CONCLUSION:
I really like this product. It's well designed, well constructed, priced affordably and readily available. The book is an incredible bonus. The concept of knitting mittens and socks flat was genius. Gave the loom more diverse uses.
To BUY THE LOOM : Click HERE
Patron's Loom Giveaway
If you are a Patreon Patron current or past, you can enter to win this awesome loom.
PLEASE ONLY ENTER IF YOU ARE A Past or Current PATREON PATRON
If you need more information on how to use the Rafflecopter below: Click HERE
.
a Rafflecopter giveaway

.
Ultimate Oval Loom Video
.

.