Waffle Rib Stitch Free Pattern and Video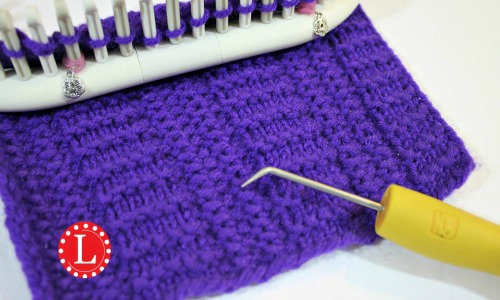 The waffle rib stitch on a knitting loom.  I love the fact that it is super easy. You only need to know how to knit and purl. This is a great unisex pattern for a nice fitting beanie hat or a textured dishcloth.
Below is a step by step video tutorial. I'm also so happy to introduce two amazing sponsors who have agreed to buy for the closed captioning on this video. Please support them by visiting their websites; PromiselearningAtl.com and ShantiStyledMe.com.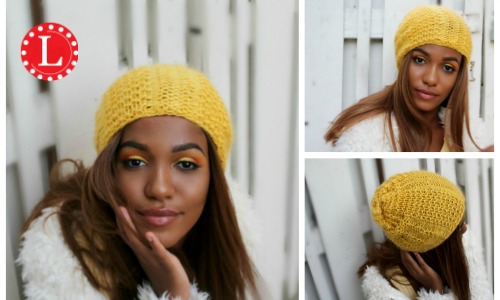 The hat above was made on a 41 peg, extra-large Knifty Knitter loom. Using a large gauge loom has a different effect on the stitch. The hat pattern is available on Etsy and on Patreon for all current patrons.
The brimless Waffle Rib Stitch slouchy hat pattern is super cool and super easy to knit. Key to this hat is the Bernat Sheep-ish roving yarn and the tightened cast-on.
Basic Flat Pattern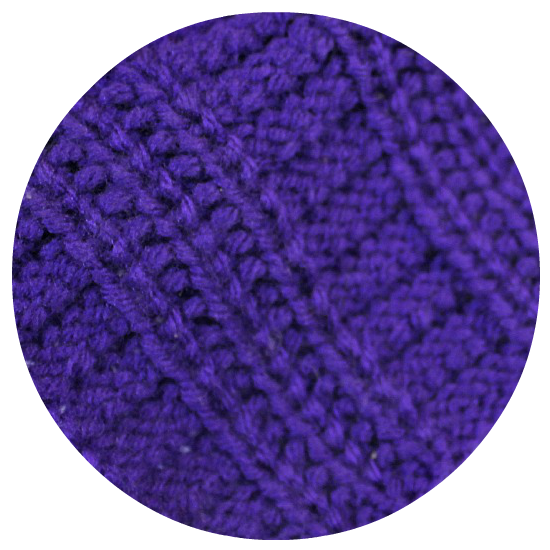 Below is a flat version of the basic Waffle Rib Stitch.  For the round version with more information see the downloadable version.
TO PURCHASE THE DOWNLOADABLE PATTERN: CLICK HERE
This month Patreon patrons will get the stitch pattern in Flat and Round as well as the hat pattern.
Consider Joining Patreon . For as little as $2 get all patterns posted each month. With a higher $5 pledge you also get the downloadable video so that you don't need to be online to create your project. To join Patreon: Click HERE
Supplies Used in Video:
Loom: KB Adjustable Hat Loom
Hook: KB Ergonomic Hook
Yarn: Red Heart Super Saver
Stitch Markers: On Sale on Etsy
This post is only for the stitch pattern and not a project. I recommend you click the following link for Cast-on and Bind-off information: Click HERE
Multiple of 10  plus 1
> Row 1:  Purl 1, Knit 1, Purl 1, Knit 1, Purl 1, Knit 5
< Row 2:  Knit 5, Purl 5
> Row 3:  Purl 1, Knit 1, Purl 1, Knit 1, Purl 1, Knit 5
> Row 4:  Purl
Waffle Rib Stitch Video is Below
Note that this video will only show you how to do the stitch pattern but not how to start or finish your project. To see how I start my stitch patterns click the link below for cast-on and bind-off information.
Recommended Post and Videos:
The Knit Stitch: Click HERE 
Start Stitch Patterns:  Click HERE
More Stitches: Click HERE
Tighten Loose Loops: Click HERE

.
The ads below are generated by Google and are not a LoomaHat.com endorsement. 
Check it out – you might get something you've Always wanted.
.




.
Tagged: loom knit stitch, loom knitting stitches, rib stitch, stitch pattern