Loom Knit Waffle Stitch Washcloth / Dishcloth Pattern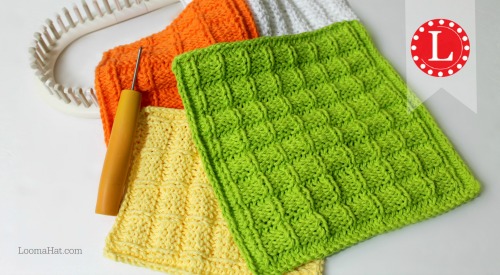 The waffle stitch washcloth has a nice texture perfect for scrubbing backs or pots. Use the stitch pattern for dishcloths, blankets other knitted wearable. Easy to do with just knits and purls. As always the pattern includes a step by step video tutorial. By the way, this stitch is also known as the Double Bump.
Now lets start on this really cool pattern.
Pattern Notes:
I slip the first stitch for a cleaner edge.
You should know 3 versions of the Knit Stitch. For an informational post of 4 versions with pictures and video: Click HERE  or you can just watch the video below.
The stitch has a multiple of 4 (Knit 3, Purl 1) plus my edges which are made up of 3 knits on each end.
Pattern: Waffle Stitch Washcloth
.Supplies
Loom: Best to use a small gauge loom. I used the KB Adjustable Hat Loom on the 3/8 setting.
Yarn: 70 yards of 100% cotton yarn. I used Lily Sugar'n Cream in the following colors:
Sunshine, White, Hot Orange and Hot Green
Hook: Any Loom Hook. I used the KB Ergonomic Knit Hook
The Pattern is Free on this Website. To Purchase a Downloadable PDF: Click HERE
This PDF pattern contains this pattern (8×8) and a smaller version (6×6)
Consider joining Patreon . For just $2.00 per month get all patterns posted that month.
Cast-on:
e-Wrap cast-on 35 peg. U-wrap knit 1 row.
Alternative Cast-on: Chain Cast-on and the Waste Yarn Cast-on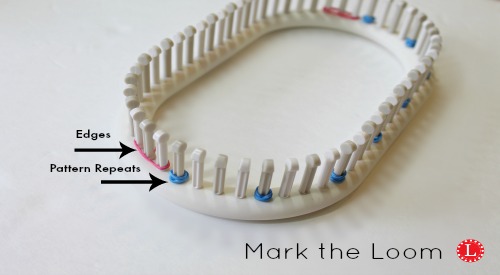 Washcloth :
Use the True/ Classic or the U-wrap version of the Knit Stitch
Rows 1 – 3: Knit 3, Purl to the last 3 stitches, Knit 3
Rows 4- 8: Knit 3, Purl 1, (Knit 3, Purl 1) to the last 3 stitches, Knit 3
Repeat Rows 1- 8 as needed for desired length. I repeated  ( 7 ) times. Total of 64 rows.
Rows 65 – 67: Knit 3, Purl to the last 3 stitches, Knit 3
Row 68: Knit
Bind-off:
Do the Basic Bind-off
Optional:
Tighten You Loose Loops. This can only be done with the e-Wrap cast-on
NOTE:
The pattern is on the reverse side.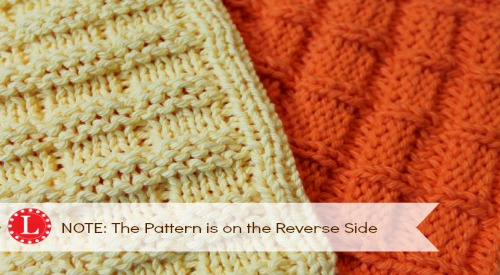 Video: Waffle Stitch Washcloth
You should watch the video completely before starting your project. If you have any questions please put those in the comment section at the bottom of the post here or on the YouTube channel.
Don't miss any of my videos. Subscribe to my channel: Click HERE
.



Tagged: bath, cloth, cloths, dish, dishcloths, double bump, kitchen, stitch, stitches, wash