Why the Yarn Shop Instead of the Department Store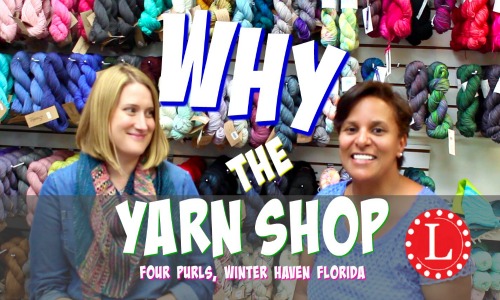 During our visit to Orlando we stopped in Winter Haven Florida to visit the Four Purls yarn shop. I've never been big on yarn stores but Laura sure did teach me Why the Yarn Shop and not the Craft Shop. Let's not leave out that they have a yarn truck. Yep, you know, like the ice cream truck but for us yarny folks.
Sit back watch a video and get a front seat to the chit-chat and the tour.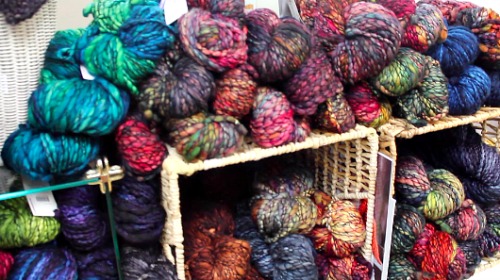 It was great to talk about hand dyed yarn. I had not thought about the fact that you start with a base, sometimes used by more than one dyer. Never really thought of dyers as artist in their own right. The combination of color and fiber choices takes a good eye and a good understanding of fiber and fashion.
It was great to sit in the living room and roam about the store which felt more like a really big cottage full of new friends. I experienced so many textures and levels of softness. My daughter and I even learned a little war history. I am truly a history buff so even the tiniest fact is worthwhile knowing to me.
I'm glad we made the decision to share this with you and we hope you enjoy the trip around the store. So if you're ever in Disney take a break from the ears and go visit the Four Purl and I know you will agree with me Why the Yarn Shop is so different from a trip to the craft shop.
By the way, stay tuned for the infinity scarf I will be making from the pretty yarn I bought during my visit. Of course I could not leave without my own personal treasure. That's a given, right ?
Video Discussion and Tour: Why the Yarn Shop
Tagged: hand dyed, novelty yarn, yarn, yarn store, yarns