Yarn Bombing – Knitted Graffiti
Yarn bombing is a brightly colored yarn art craze started in Texas that has literally made its way through the entire world. Streets from China to London, New York to Australia are literally blanketed with the knitted graffiti.The labor is sometimes very intense, the pictures are spectacular.
Ugly images of pain and destruction are synonymous with the word bombing..  Yarn bombing is the literal opposite. Corny as it sounds, it can turn the worst frowns into smiles.
Bright blues, whites and contrasting pinks, oranges, greens connecting with shades of purple make up the squares, blocks and swirls of yarn that can cover just about anything standing still. I love the pictures and they are in great abundance. I found so many online it was hard to choose a few to share.
Car Image Credit: La vie en 2CV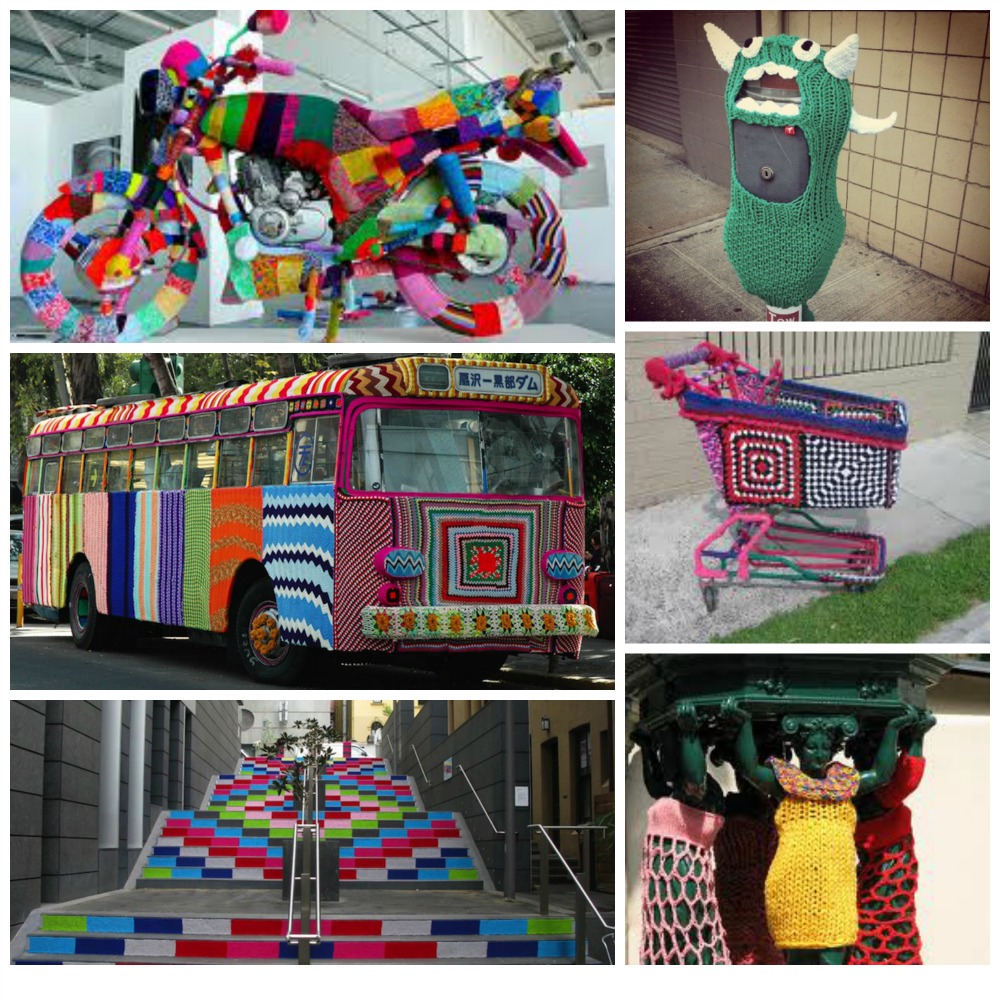 Image Credits for above :
Topshelfmag, My Modern Met , Bangstyle, Neotoroma, No Links: Fliker, Tumblr
How do You do Yarn Bombing?
Most yarn bombing is done by taking granny squares, sewing them together and wrapping or draping the "blanket" over the object you're wanting to bomb. Some people just wrap the yarn around the subject. This is mostly done to trees. What ever the choice of technique the result is always a work of art.
I have read that most of the projects are later disassembled and the squares are used to make blankets for homeless organizations.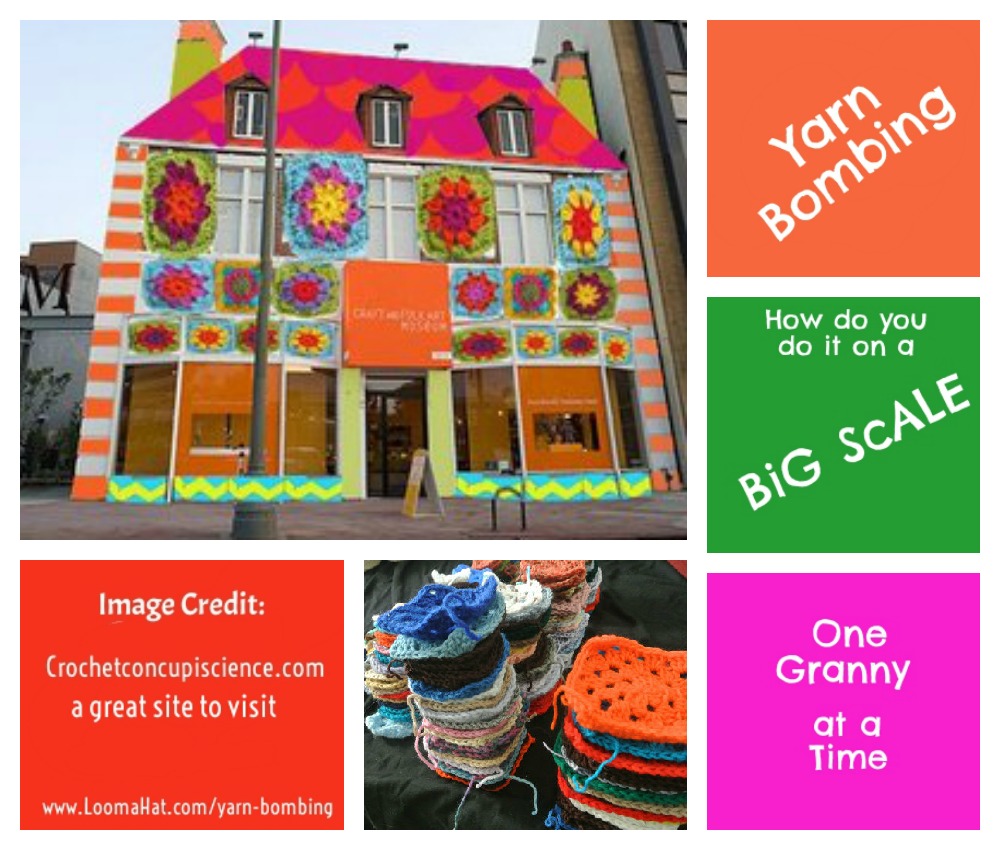 Image Credit: Crochetconcupiscence.com
Loomers can Bomb with Grannys
One of my favorite loom knitting teachers is Brenda Myers. She has a great FREE loom knitting pattern for granny squares. It's called, " Granny on the Loom". It is, what I would consider a pattern for Advanced Skilled loomers. But don't be shy, take a look, give it a try.
For a Link: Click Here
Loom Knit a Basic 8×8 Square
Get a Free pattern for this simple but plush 8 inches by 8 inches perfect square. Very easy to make on any shape loom as long as it has 23 pegs available and your yarn is worsted weight.
Fro a Link: Click Here
International Yarn Bombing Day !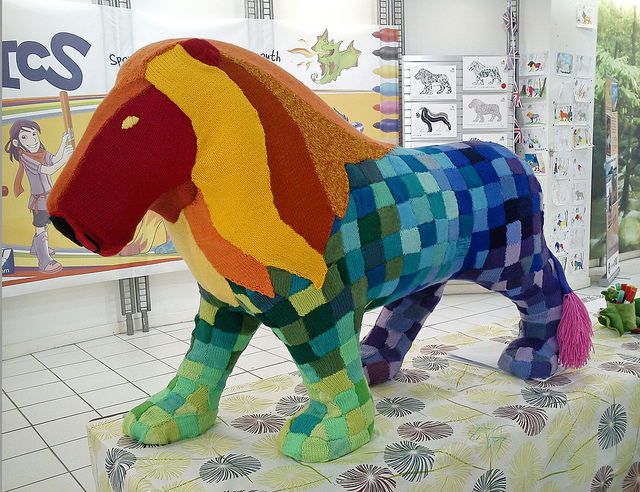 Image Credit: KnitHacker
Can you believe there is a day designated for this awesome art expression. Too cool, really. This year International Yarn Bombing Day (IYBD) was Saturday, June, 8 2013. The picture above was by  Bournemouth & Poole Stitch n Bitch in celebration of this fab-fiber day.
I have to find a way to get involved.
Next International Yarn Bombing Day:  June 07, 2014
Books on Yarn Bombing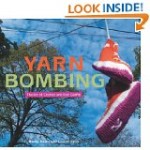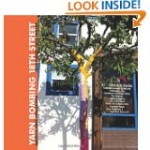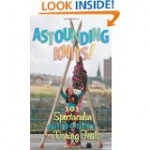 ===========================================================================
Tagged: yarn art, yarn bombing