Yarn Giveaway February 2014 is Beauty-Full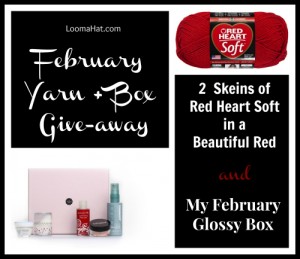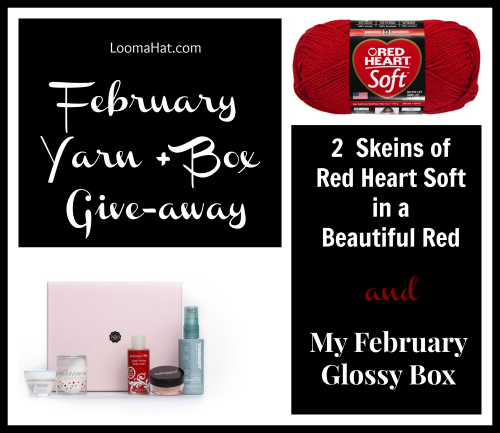 Yarn Giveaway February 2014 starts on 02/01/2014, 12:00 am Eastern Standard Time.
This one is special, two skeins of luscious Red Heart Soft Yarn in a sexy Red color and Get this ladies my February Glossy Box full of luxurious high-end beauty products just perfect for you. Oh Yeah.
So here are the details….


.
The Yarn : 2 Skeins of Red Heart Soft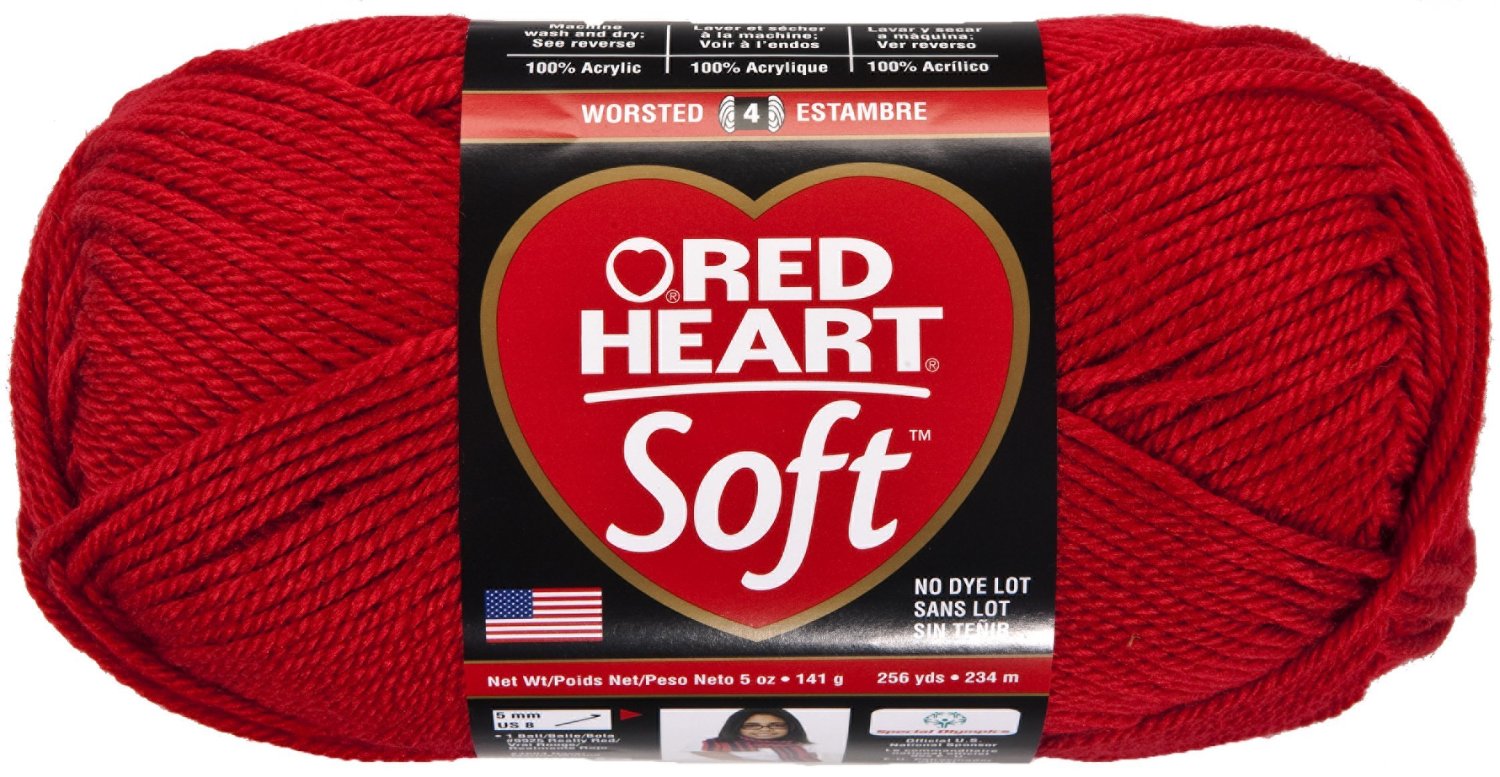 I used Red Heart Soft  for the first time in December 2013. I had not tried it before because I thought it couldn't be that "Soft". I saw the reasonable price of the yarn as an indicator that I wasn't going to get something I would be happy with, until got my hands on the yarn. I needed yarn for this contest and a hat pattrn  Amazon Prime
included the Red Heart Soft  in my Free 2-Day shipping so I went for it. Now that it's here and I got it up close in my hands it's going to be really hard to let it go. It is SUPER SOFT and the jewel tones are rich.
Product Specifications: 
Color : Simply Red  ( 100 % Acrylic, 256 yards, 5 oz )
SKU: 073650803086
Model: 5871
Weight: Medium 4
Amazon's Product Description
This all purpose Red Heart soft yarn features an ultra soft hand and subtle luster. It has an elegant drape that is ideal for fashion looks. Made of 100 percent acrylic material. It is available for 5 mm knitting needle and 5.5 mm crochet hook. No dye lot solids, multis and heathers are dye lotted. Care instructions are machine wash and maximum temperature 104 degree Fahrenheit. Tumble dry, do not bleach, do not iron, dry cleanable. Made in USA. Available in really red color. Comes in 5-ounce ball weight, 256-yard length.
GlossyBox: My February Beauty Box
GLOSSYBOX  is a monthly beauty box subscription. This is my new obsession because it's like a surprise gift box with 5 (every now and then more) luxury products that are delivered right to your front door once a month without fail. Sometimes it includes brands that you are familiar with and sometimes you get treated with a brand that later becomes a favorite.
I will be giving up my treasures for the month of February to introduce you to this very cool service. Please note that I don't know what the box will include. If you are interested in the content visit the website for the details. They will show the products once they close the January box campaign.
For the information: Click Here then click "The Box" in the menu section
I have had a lot fun with it and I think One of you will get a Big Time kick out of getting this gift.