Three Step Stitch on a Round Loom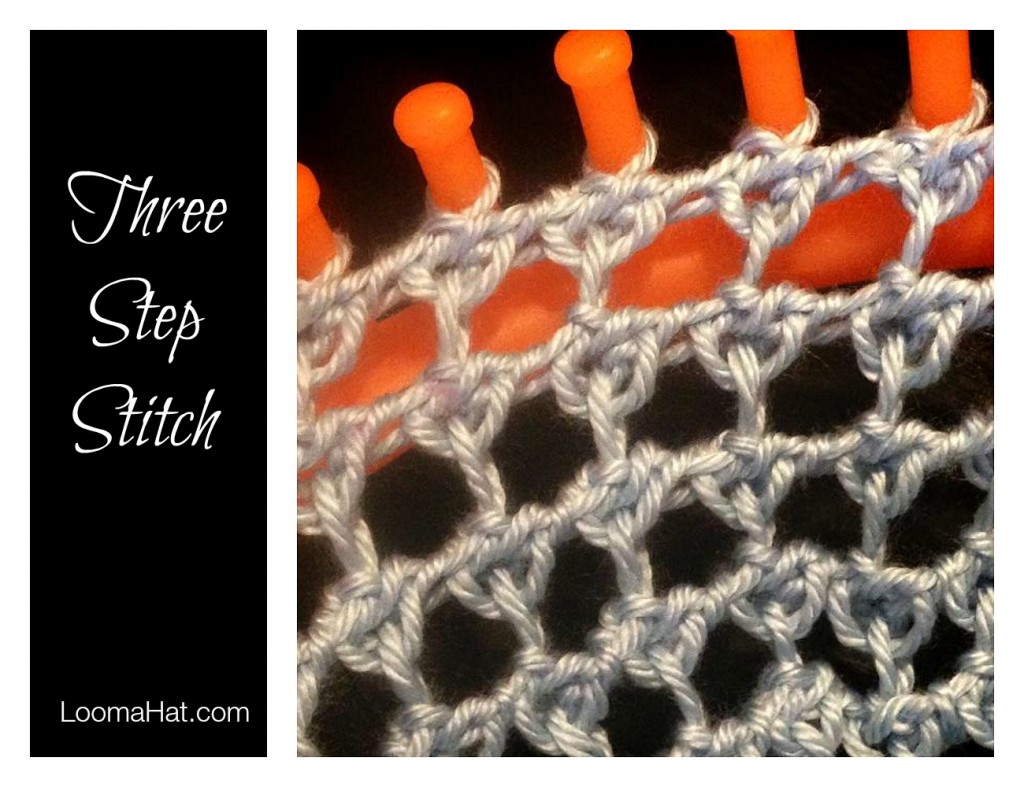 The Three Step Stitch is the best looking loom knitting boo-boo I have ever seen. I first saw this stitch on Karen Aicken's Pinterest board.  Zoe MacLean created this beauty when she got confused on how to knit the Mock Crochet stitch. I just love it when things like this happen, don't you. Especially because some people think only perfection works wonders.
Yet some of this worlds best creations are a result of human (the best creation EVER) error.Like sticky notes and chocolate chips great creations stand alone as ingenious products. To the point that the average person never finds out the original intent of the creator.
Thanks Zoe, I wait anxiously to see your next wrong turn. And without further ado… lets break down the Three Step Stitch in Four Easy to Follow Steps.
Para Instrucciones En Español: Haz Clic Aquí
For a VIDEO TUTORIAL Scroll to the bottom of this page.
Step by Step Instructions for the Three Step Stitch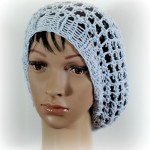 Zoe knits this stitch very loosely. This gives a more elongated look.  I prefer to tighten mine especially if I'm using a thin yarn.  This gives the stitch more of a "tulip" look. Such was the case with the slouchy I made using the Darice Loom which is a large gauge loom and Caron Simply Soft worsted weight yarn in a Light Blue.  I thought it made for the perfect Spring / Summer hat.
You can also consider trying thin yarn using the technique of Knitting with Two Strands as One.
Note that in this article and the corresponding video I will be explaining how to do ONLY THE THREE STEP STITCH. This is not a pattern so I begin the lesson with the first step for the stitch.
As far as the direction of your knitting, it is not relevant. You can be knitting clock-wise or counter clock-wise the instructions remain the same.
First things First – I will say " Knit Off " after every step – below is a picture of what "Knit-Off" looks like.

Step 0.
Find the PEG with the working yarn. Lets call it PEG 2. Consequently that makes the peg to the right of it PEG 1 and the peg to the left of it PEG 3.
Very Important: PEG 2 will always be the peg with the working yarn at the start of every stitch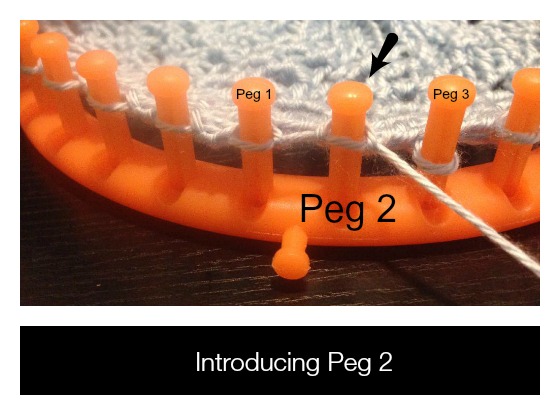 Step 1.
Wrap your working yarn around PEG 1 – knit off.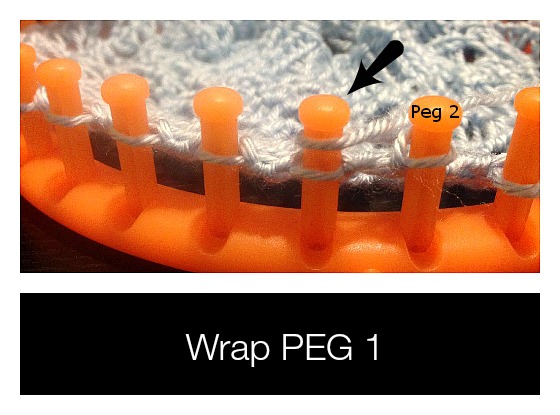 Step 2.
Wrap your working yarn around PEG 1 and PEG 2 ( yarn "across" both pegs not e-wrap ) – knit off.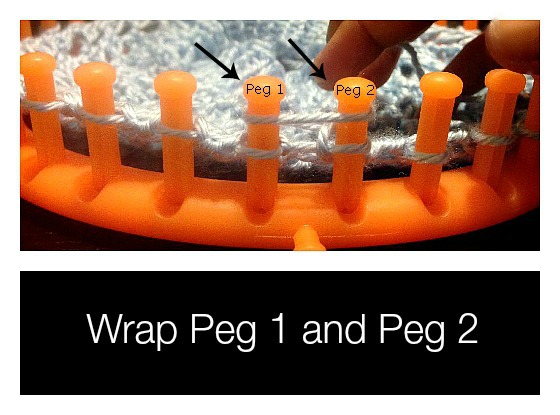 Step 3.
Wrap your working yarn around PEG 1, PEG 2, And PEG 3 ( yarn "across" ALL pegs ) – knit off.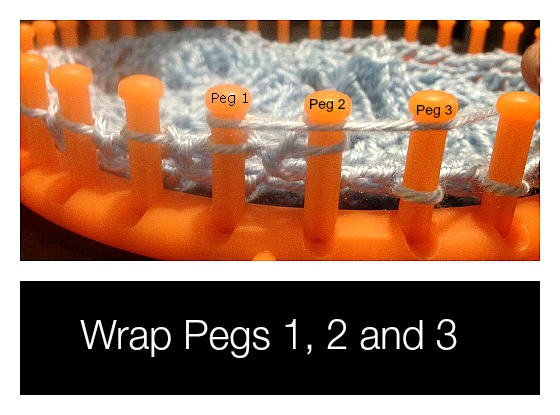 Repeat as many times as necessary. The Three Step stitch is time-consuming but it makes such long stitch that you knit less rows. You can finish a hat after just 6 – 8 rows of knitting of the Three Step Stitch after the brim.
Hope you like this stitch as much as I did. Feel free to leave me any questions or comments in the section below.
For MORE STITCHES: Click Here
Below are Just Some of My Favorite Books: Click Image for Link

Video Tutorial for the Three Step Stitch
Tagged: round loom, stiches