Loom Knitting Video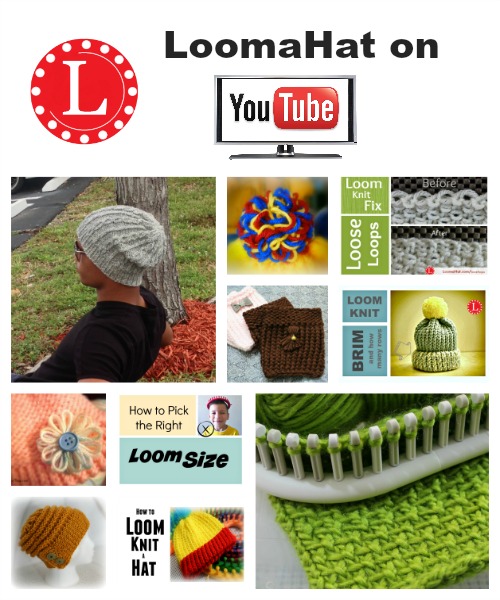 Watching a Loom knitting video makes learning any project a lot easier. The best part is the you can start over as many times as you want.
* Scroll Down for a picture listing of the loom knitting videos.  Note that this page is updated at least once a month.
A Bit of Advise: It's better to watch the whole video and take notes before trying to make the project. This helps to keep your level of anxiety down. You'll feel more better about making a hat, doll, sock or what ever the item you decide on. You will already know what to expect. When you watch the video the second time, grab your supplies and get to it. If you have any questions visit our Forum and post the question. You can also contact me directly from the About Us page.
For Loom Knitting Videos in Spanish:  Videos en Español
Video Playlist by Category:
.
.
For More Stitches: Click HERE
 .
Hats, Accessories and Fun Projects
.
.
.
For More Loom Knitting Videos
: They are not in any particular order or group category.If you have a project in mind that you would like to see here go to the bottom of the page and write it in the Comments section. I will do my best to make that item on video for you. They project must be easy enough for kids and beginners to make without too much trouble.Subscribe to the website so that you get an email when a new article is posted.
.


.
If you learn better by looking then by reading then this is the site for you. The videos here are done in plain English. Kids and Beginners can easily follow along .I love to learn with videos and I know that like me, most people learn better that way. We also give you written instructions and pictures to cover every form of learning.
==============================================================================
The ads below are generated by Google and are not a LoomaHat.com endorsement. They are here to help cover cost and keep this website and all of it's content FREE to you.
Check it out – you might get something you've Always wanted.
.




.